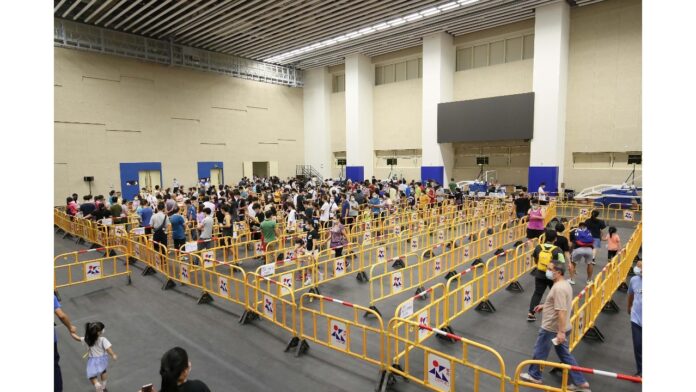 Authorities in Macau say that they are going to cancel the preventative measures imposed after new cases were discovered in the city on August 3rd.
Starting from midnight on August 18th, entertainment venues in the city which had been shuttered can reopen. This includes bars, nightclubs, karaokes, cinemas, video game arcades, gyms, saunas and massage parlours.
In addition, residents in the city's Red and Yellow zones will be allowed to exit the zones and return to normal life on Wednesday, having completed a 14-day quarantine at home.
Residents of the zones will be subject to one final nucleic acid test before they are allowed to leave.
Authorities say that the results of all of those who were forced to quarantine due to the outbreak have come back negative, and that the mass testing of the city's population also came back negative.
The city's health bureau however, is now imposing certain new requirements for how non-government medical institutions screen patients.
According to certain criteria, patients are divided into three categories, requiring immediate testing if they happen to display symptoms.
Those deemed low risk are required to go and take a nucleic acid test on their own within 24 hours, until the results of the test are in their Health Code is yellow, prohibiting them from using public transportation, entering casinos and some public places.
Those deemed medium-risk, such as frontline workers, croupiers, hotel receptionists, waiters, taxi and bus drivers, are required to take a nucleic acid test immediately. Their Health Code switches to Red until the results of the test come back.
For those deemed high-risk, such as those who work in isolation wards or ports of entry, they are required to be immediately taken by ambulance to be tested and must wait in isolation until the results of the test are issued.
Authorities today also added diarrhea to the list of possible symptoms: fever, dry cough, fatigue, sore throat, and loss of smell or taste.
The head of the city's coronavirus response task force today said that there was a "low risk of new cases in Macau", but warned that the incubation period of the Delta variant could vary and that community spread was still possible.