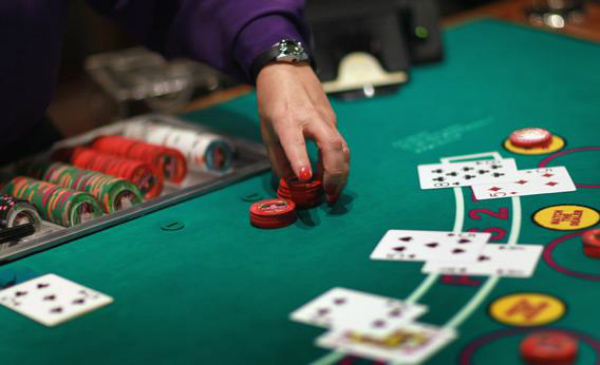 Macau's gross gaming revenue during the second week of August was "severely constrained", with analysts at Bernstein noting a 37 percent weekly drop, with an average daily rate of MOP78 million.
The analysts note that this was the lowest daily gross gaming revenue registered since late September, bottoming out due to the travel restrictions imposed by the SAR government after four new Covid cases were discovered in the city on August 3rd.
Despite casinos remaining open throughout the "immediate pandemic prevention" period, implemented on August 10th, "visitation was light".
The analysts note that Macau's gross gaming revenue during the first two weeks of the month was MOP1.55 billion, with an average daily rate of MOP103 million, an 87 percent drop compared to August of 2019 and a 62 percent drop month-to-month.
Average daily volumes for VIP saw percentage drops in the "mid-40's", while mass was down by "low 60's from the July level".
Since the discovery of the new cases, Macau implemented urgent border restrictions, requiring negative nucleic acid test results taken within 12 hours to cross the border with China. Air travel required a negative test result taken within 48 hours.
This was relaxed to a test result taken within 48 hours for land crossing of the border, but remained unaltered for air travel.
Travellers from various cities and provinces which are deemed to be higher risk are also required to undergo a 14-day quarantine on arrival, with the list of restricted regions topping 30, a figure that has since dropped as the regions control their outbreaks.
The analysts note that daily arrivals and departures averaged just 11,000 between August 6th and 12th, "78 percent lower than July daily average", but that the figures had recovered to roughly 25,000 by last Thursday, still down by half from the July average.
But the analysts also estimate that "the current COVID situation in China will last at least a month with disrupted travel to Macau" and that it "will curtail much near-term visitation".
This results in a gross gaming forecast for August that is 80 percent below the figure registered in the same month of 2019, when revenue topped MOP24.26 billion. The monthly percentage fall in revenue is expected to top 50 percent.
"September is likely to also be soft as it will take time to get travel back to April/May levels", with predictions it will be down "mid to high 60s" percentage-wise, compared to September of 2019, but "maybe even down more". It could be worse if "if the current contagion wave persists or if Macau experiences new cases".
Improvement is expected "beginning in the fourth quarter" but the analysts don't think that Macau authorities will remove travel restrictions "until next year".
And the restart of the Individual Visit Scheme (IVS) and group visas, coupled with resumption of travel to Hong Kong, "will be necessary to drive GGR upwards".
Macau authorities have stated that they're inviting China's National Health Commission officials to the SAR to evaluate whether the city can open up to Hong Kong.
However, the discovery of new Delta-variant cases in Macau, the subsequent mass testing of the population and imposition of Yellow and Red zones – which only emerge from lockdown on the 18th, pushed back any possibility of opening up.
Macau authorities have also stated they are targeting an 80 percent vaccination rate of the population before opening up further. Less than 50 percent of the population has been fully vaccinated so far.