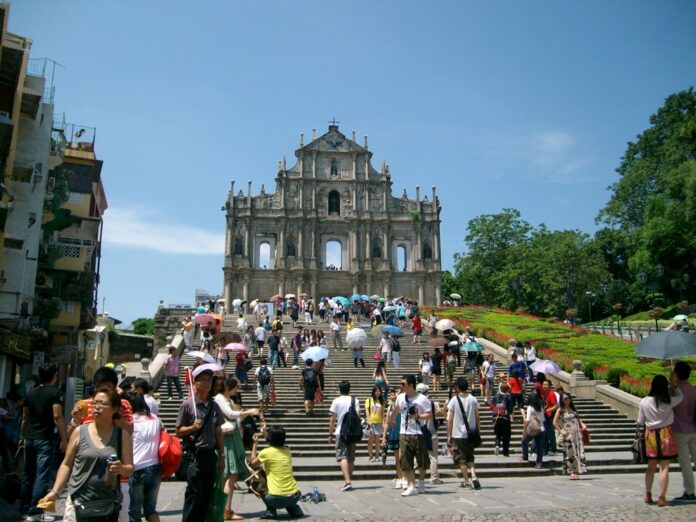 Macau's slow but steady recovery continues to show evidence after recording its highest daily record of visitor arrivals since the start of the pandemic on Friday, with a total of 34,252 visitor arrivals.
The Macau Government Tourism Office (MGTO) said the latest figures reveal a steady upward trend in visitor arrivals in recent months. 
"As the pandemic situation remains stable in the Mainland and Macao, Macao Government Tourism Office (MGTO) seizes the opportunity brought by the reinstatement of travel permit issuance for Mainland residents to Macau, to unfold an array of online and offline promotions tailored for the Mainland market and continuously spotlight Macao as a healthy, safe and quality destination, striving to stimulate a gradual rebound in visitor arrivals and steady recovery of the tourism industry."
On a similar note, Chinese bookings for Macau during the five day Golden Week holiday in May are up 20 percent over 2019 levels, according to a Trip.com spokesperson, as reported by Macau News. 
"The continuing rise in popularity among mainland Chinese travellers for destinations such as Macao is further evidence of the vast amount of pent-up travel demand."
The search volume for flights during the same period is up more than 140 percent.
Macau is the only international destination for Chinese travellers that will not require them to undergo a 14-day quarantine upon their return to China. 
After a weak Chinese New Year, Macau operators have been looking to the May holidays for a revenue boost. The break has been extended to five days this year.