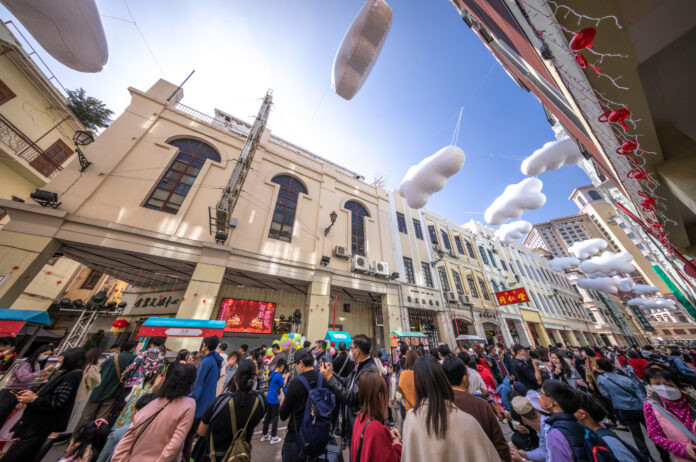 Macau welcomed over 57,000 visitors daily last month, while the daily visitor number topped 50,000 in March.
The information was shared by Macau's tourism office chief, Maria Helena de Senna Fernandes, on Wednesday. She revealed also that the tourism office is working on keeping daily visitor arrivals at 50,000 in the territory.
In a seminar co-organized by Sands China and the Macao Institute for Tourism Studies (IFTM), Senna Fernandes delivered a keynote speech, pointing out that as of January this year, the international market accounted for 2.2 percent of the tourists to Macau, and the five major international source markets were the Philippines, South Korea, Indonesia, Japan and the United States. With the gradual resumption of international flights and the increased convenience of travel between Macau and Hong Kong, it is believed that the proportion of international sources will soon increase to 10 percent.
According to local media, TDM Macau, Helena also revealed that the Macau International Travel (Industry) Expo, to be held in June, will focus on luring more overseas exhibitors, and a travel incentives schemes have approved five cases up to February, benefiting 5,346 people, with one other case still pending approval.
Executive member of the Macau Trade and Investment Institute Sam Lei mentioned that there will be 14,000 attendees for business conventions and academic conferences this March and April in Macau. In addition, Lei notes that the exhibition venues size is estimated to increase to 262,000 square meters this year.
He also indicated that the average expenditure of business visitors is MOP5,000 ($620), 1.5 times higher than average travelers, with the higher spending significantly boosting various sectors, such as transportation, catering, and the community economy.