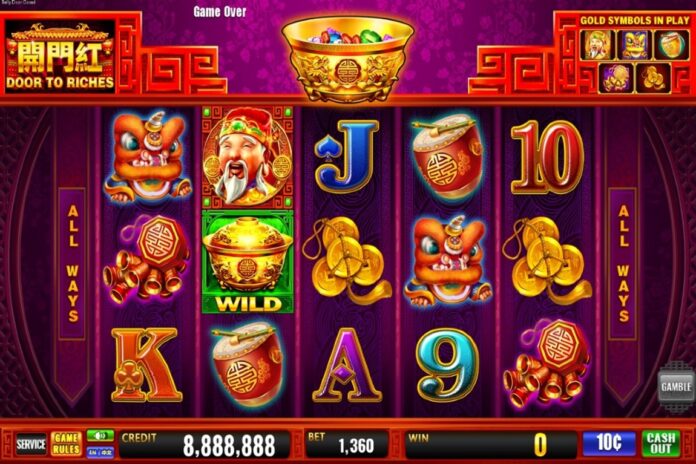 Our large portfolio of slot games and state-of-the-art cabinets provide a unique selection of games that can be tailored to any property's unique player demographic.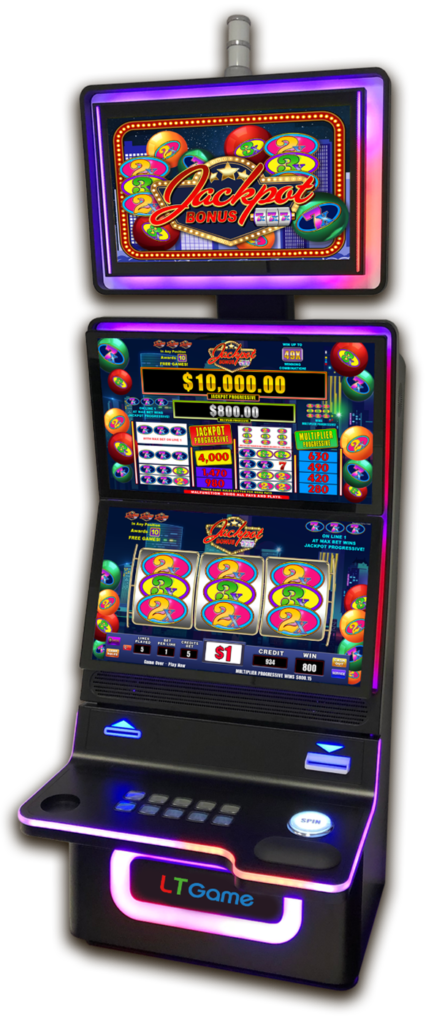 LT's new Jackpot Series, which contains a group of high denomination games, has just been approved for the Macau market. Jackpot Series games are straightforward and perfectly suited for high-denomination areas.
The first two games approved in Macau Jackpot Tornado and Jackpot Bonus are having fantastic results in the North America market, with other games in the series due out soon. 
Jackpot Bonus features classic game styling that embodies the nostalgia of a classical stepper game. It has frequent free game features with exciting payback!
Jackpot Tornado features the crescendo win feature. Bonus pays can only be the same or higher. Look for the Jackpot Alley Bonus in the game with retrigger.
Non-progressives, stand alone progressives and linked progressives are available with all Jackpot Series Games.
Bowl of Gold is a Chinese culture-themed Progressive link. It has five levels of progressive and pick progressive features. The game is specifically designed for Asian players and is engaging with unique features which bring the players more excitement than ever. Bowl of Gold consists of three titles;  Door to Riches, Gold Dragon, and Golden Piggies Fortune.
They all have unique features, but if there is one thing all three titles have in common it is the five levels of progressive jackpots, as well as five jackpot bonus payouts. Bowl of Gold Link's maximum bet is 68 credits and all progressives can be won.
With the same slot cabinet, LT has introduced a series of Table Game Slot titles. Paradise Roulette; Lucky 6 Baccarat; Golden Frog Baccarat and much more to come. All games are powered with a real dealer and wheel animations!
No more CG graphics. The players will experience the same excitement as if they were playing the traditional table games while enjoying their privacy and social distancing.
The real dealer appears on the top display to provide players with the illusion of interacting with a real dealer and the players can change the dealer anytime they want for fun or even superstitious reasons.
The FAFA SLOT RGX 1000 is a new gaming cabinet with real moving objects. It introduces a fascinating story line with exquisite animations, and a unique BINGO Jackpot, allowing players to control the gaming speed, but also to enjoy the excitement of both slot games and interactive games.
The game, with titles including Fortune monkey; God of the Sea; Rank up Dragon; Fortune Master and Savannah King, features diversified culture and story backgrounds.
Splendid visual effects of LED objects falling down will surprise and excite game players. Shutter doors interlocking with enhanced visual effects will introduce players to a new and exciting world. 
Another brand-new LT Slot Game – the Tekken series has hit the market. Being a famous Japanese media franchise, Tekken is centered on a series of fighting video and arcade games, which have been very popular with players over decades. The games include "Heihachi, Askua and Panda.