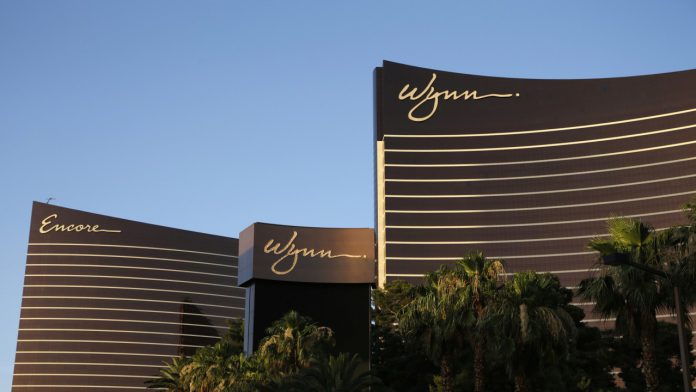 U.S.-listed Wynn Resorts said it saw encouraging signs amongst its direct-VIP and premium mass players during Chinese New Year, with mass drop and direct VIP rolling recovering to 60 percent and 88 percent of 2019 CNY levels respectively.
During a 4Q21 conference call, Wynn Resorts CEO Craig Billings said "the market continued to experience subdued visitation during the fourth quarter and our results reflected that in roll, drop and volatility."
"Of course, you need to only look at Chinese New Year to remind yourself of the power of that market and the pent up demand for visitation. During the holiday period, turnover per day in our direct program was up nearly 175 percent from 2021 and down only 12 percent from Chinese New Year 2019.
Billings said they saw strong spend per customer and significant new customer sign ups in their direct business during the new year period.
On the mass side, table drop was up 34 percent from 2021 levels, and around 60 percent of 2019 CNY levels, he said.
"As we have seen before, when Macau is more accessible, demand snaps right back."
When asked about the impact of recent junket enforcement and scrutiny, Billings said have not yet figured out the full impact as of yet, but pointed to player movements during Chinese New Year to give an indication of what to expect.
"We saw meaningful growth in both premium mass and in our own direct VIP program and we have seen that migration of former junket players. They have a desire to gamble, they have a desire to come to Macau, we have the best product in the market and the best service. So we feel very confident that we'll capture more than our fair market share."
J.P Morgan analyst DS Kim said these are encouraging signs, and reiterates that the death of junkets won't have a material impact to overall industry profits.
Billings said: "Long term, I remain incredibly enthusiastic about the prospects for Macau, between the shift to higher margin premium mass customers into customers who have more motivations to visit than just gaming, the market is evolving, and we are prepared to adapt and grow our business as we embrace those changes."
Regarding the company's 4Q21 results, which was the focus of the conference call, analysts from J.P Morgan viewed the quarter's results as a largely a non-event overall, given uneven trends and stricter border controls.
The company posted a narrowed net loss of $177.2 million for the fourth quarter of 2021, owing to a 53.5 percent increase in operating revenues during the quarter. Said operating revenues amounted to $1.05 billion in 4Q21, whilst adjusted property EBITDA was $149.1 million, up from $69.8 million in the prior-year period.
Wynn Resorts CEO Craig Billings said its Wynn Las Vegas and Encore Boston Harbor properties delivered record adjusted property EBITDA during the fourth quarter.
Over the 2021 year, the two U.S. properties incrementally resumed full operations, including the reopening of gaming areas to 100 percent of capacity.
In Macau, adjusted property EBTIDA at Wynn Palace and Wynn Macau both decreased by $30.1 million and $35.2 million respectively in the fourth quarter, down to a loss of $1.4 million and $24.5 million respectively.