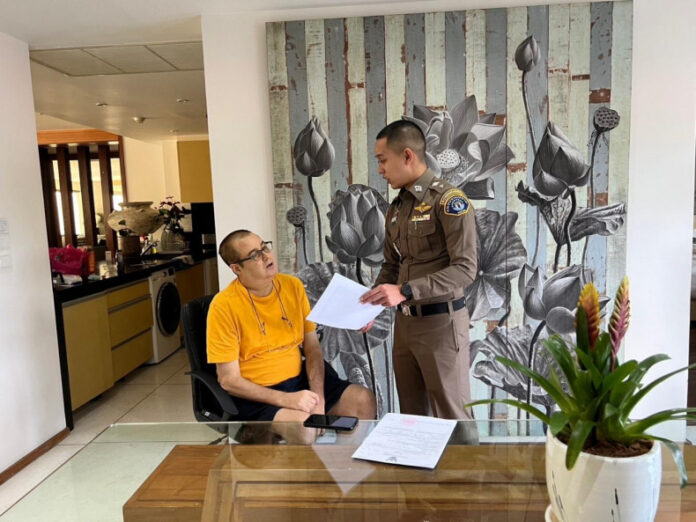 The former chairman of the company behind failed Macau luxury gaming and hospitality project The 13, Peter Lee Coker Jr, has been arrested in Thailand for allegedly manipulating stocks and colluding in fraud to help his company's growth.
According to the Bangkok Post, Coker Jr was detained in Phuket, nearby Surin Beach, in an operation led by Thai police and the US Federal Bureau of Investigation (FBI).
Coker Jr had been sought by authorities after a warrant was issued by the nation's Criminal Court, following Interpol red and black notices for his alleged involvement in stock fraud, manipulation of securities trading and other related offences.
The company behind the now-defunct luxury casino project, South Shore, is in liquidation after a lengthy demise.
The 13 was initially promoted as going to be Macau's top luxury hotel, with its founder Stephen Hung, even ordering a fleet of custom-painted Rolls Royce's to ferry its elite clientele to the establishment.
The fleet has since been dismantled as part of the company's liquidation process.
The charges filed against Coker Jr which resulted in his arrest relate to the listing of an instant food company on the United States stock exchange in 2019.
Authorities allege that Coker Jr hired stock traders to manipulate the company's stock prices.
The shares, initially listed at $1.25, jumped to $12.99 per share, with Coker Jr 'and accomplices' allegedly transferring 3.5 million shares to nominees in Macau, making Coker Jr a major holder of the firm, notes the publication.
Arrest warrants for Coker Jr have been issued by the New Jersey Federal Court, with offences for the alleged crimes liable for jail term of up to 20 years.
Coker Jr's father has already been arrested in the United States, while the FBI later found that Coker Jr had fled to Thailand, with police eventually tracking him down at a hotel in Phuket.
Coker Jr holds citizenship of the Caribbean Island state of St Kitts and Nevis, renowned for offering residency for investment purposes.
A United States Department of Justice release on September 26th of 2022 notified of the charging of three men with 'large-scale market manipulation' relating to two publicly-traded companies. Those listed include both Coker Sr and Coker Jr.
The indictment includes 12 counts of 'conspiracy to commit securities fraud, securities fraud, and conspiracy to manipulate securities prices'.
The other man named in the indictment, James Patten, is also accused of 'four counts of manipulation of securities, four counts of wire fraud, and one count of money laundering'.
Both Patten and Coker Jr were arrested in September 2022.
The case relates to a long-running media coverage of their scheme, linked to a deli located in New Jersey.
The US Securities and Exchange Commission has separately filed a claim against the three alleged fraudsters, 'based on the allegations underlying the market manipulation scheme'.