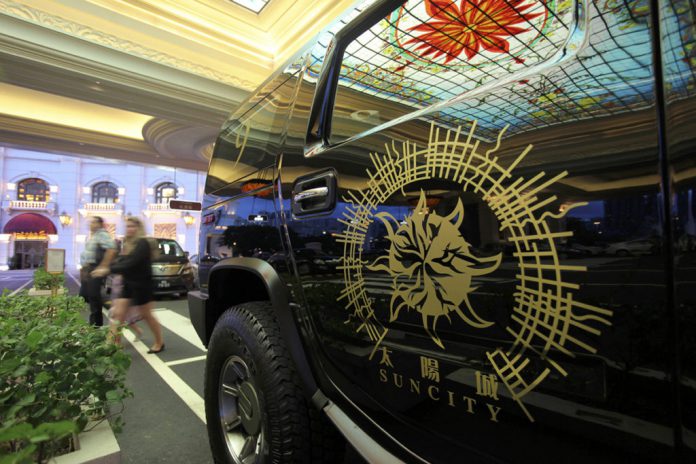 The death of Macau's junket industry may also result in the loss of between 10-25 percent of its ultra-premium mass and between 5-10 percent of its premium mass business as liquidity shrinks, according to a note from Bernstein Research.
The firm said it expects the arrest of Suncity CEO Alvin Chau to have put the nail in the coffin for the junket business, but in the longer term it will be positive in that it will create a less volatile industry with better margin potential.
About 15 to 30 percent of the current junket VIP business, and potentially more, is likely to shift to the premium direct and premium mass business, Bernstein notes.
On a pro-forma basis, Bernstein models that industry gross gambling revenue would be between $25.1 billion and $28.8 billion, or 31 percent and 21 percent lower than what was actually recorded in 2019. It said the estimate doesn't include any growth post-Covid reopening that comes from capacity expansion and tables freed up from junket use.
It said if travel opens in Macau in 2022, by 2023 mass demand is likely to be higher than its pro-forma GGR model.
Bernstein writes that the junkets "have only themselves to blame" for their demise after nearly 20 years of operations in Macau. The have aggressively pursued business outside of Macau and have been expanding into online gaming, both of which are key red flags for Beijing.
"As we have said previously, the junket business has been in structural decline and the latest move on Suncity has been the coup de grace," it said. For Macau, the future of the gaming industry is largely in the mass and premium mass recover. A shrinking junket business is good for the stability and future opportunity in Macau."
Authorities cited Chau's expansion overseas, online gambling and proxy betting as factors in his arrest and detention. They said the operations were of a scale that had become a threat to national security.
China has been cracking down hard on capital outflows for gambling purposes, estimating that about $150 billion a year leaves its borders. Martin Purbrick, head of Purbrick & Associations, told a recent Asia Gaming Brief webinar that Macau probably acts as a conduit for about a fifth of that money.
Panellists on the webinar said Chau's operations had become too blatant and its online gaming is targeting the mass market, which was also a point of concern for Beijing, which is focusing on social stability.