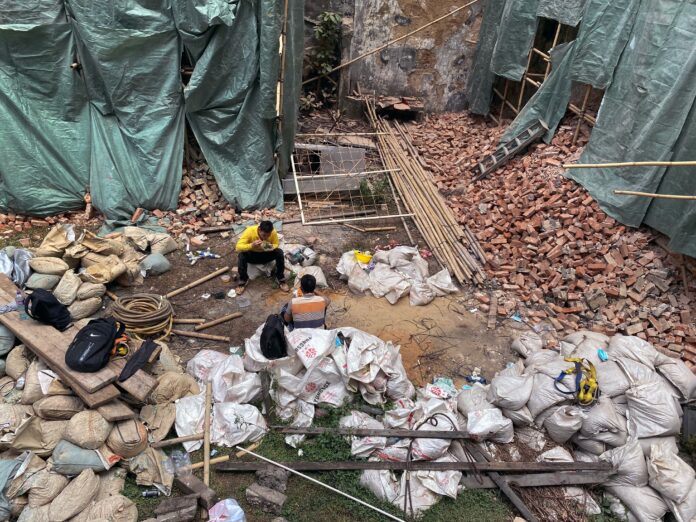 Macau's current labor pool is mismatched with the talents required to meet the government's diversification targets, the International Monetary Fund (IMF) has warned in a country report.
The Macau government has identified four key sectors it wants to develop to reduce its over-reliance on the gaming industry, which accounts for 22 percent of employment and 50 percent of gross domestic product.
These are scientific and technological research; traditional Chinese medicine; tourism; convention and exhibition services and modern financial services.
The IMF said the Covid crisis has highlighted the urgent need for diversification. However, its analysis has found that there is an insufficient supply of required skills and high mobility costs.
The government's targeted sectors are all high-skill requiring occupations. In Macau in 2020, more than 45 percent of the employed were clerks and service and sales workers, 25 percent were in low-skilled jobs and only 17 percent were professionals.
Outside of the gaming sector, the picture was even bleaker with just 14 percent of those employed considered as highly skilled. In the U.S., by way of comparison, about 27 percent of the workforce is considered highly skilled.
The fund said in the high-tech sector about 55 percent of workers are highly skilled, whereas in traditional Chinese medicine the figure is about 26 percent professionals.
"Classification of the sectors based on sectoral occupational composition indicates that the meetings, incentives, conferences, and exhibitions sectors (MICE) demonstrate the closest occupational composition to Macao SAR's current composition," it said. "The financial services and gaming sectors have a notable overlap since they both require a considerable number of clerk occupations. However, financial services require a much higher proportion of professionals."
"The occupational composition of scientific and technological research and traditional Chinese medicine sectors are the furthest to Macao SAR's overall occupational composition."
The IMF warns that addressing this skills gap will be costly and won't happen in the short term. It said in general it takes two years of additional training for middle-skilled workers to move to professionals and about three years for low-skilled workers.
The government will need to increase spending on education, as well as achieve a greater synergy between higher education and future skill needs.
The fund recommended the recruitment of high-skilled non-resident workers to help the spillover of knowledge and build a greater pool of qualified workers.
This is the reverse of the current policy, which has seen a reduction in foreign workers to make way for local employment.
In January this year, the IMF warned Macau's gross domestic product (GDP) is unlikely to surpass pre-pandemic levels until 2025.
Following an official visit to Macau, the IMF said it expects GDP to grow by 15 percent this year as tourism resumes and domestic demand improves. That growth will accelerate in 2023, before gradually coming down to its long-term potential of about 3.5 percent in annual growth.
However, the recovery will be slow due to the steep slump in GDP following the Covid outbreak which triggered a 54 percent contraction in the local economy in 2020.