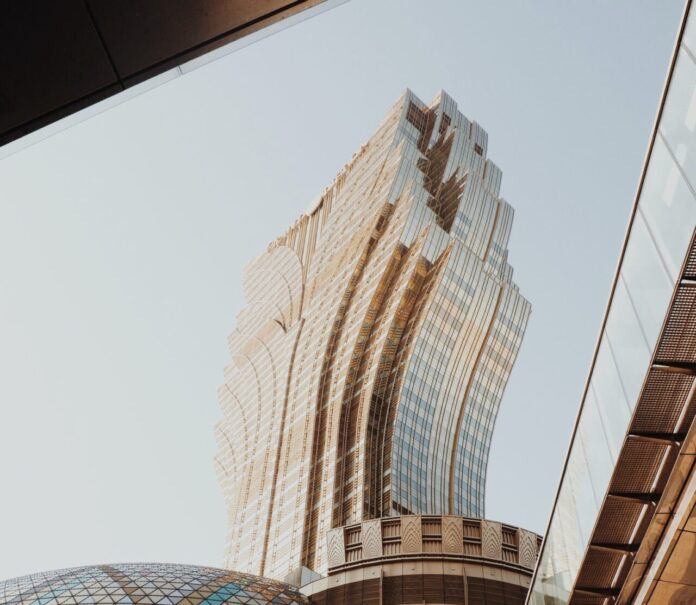 Macau's gaming operators continued to chalk up heavy headline losses in Q3 as visitation to the territory remains low, but executives say they are hitting the breakeven point in October and expect conditions to improve.
Melco Resorts & Entertainment Chief Financial Officer Geoff Davis noted that, contrary to their earlier estimate that they could break even with about 30-35 percent of their usual GGR, "we now expect our Macau operations to achieve break even adjusted property EBITDA upon reaching the mid-to-high 20 percent range of our pre-Covid gross gaming revenue levels."
" We are marginally in positive EBITDA territory. And that includes roughly US$10 million of bad debt expense,"
When Davis later noted that currently "we're probably about 35 percent of our volumes from what we've had before," an analyst asked the key question, "As you mentioned, volume wise, it's getting back to 35 percent. Does that mean the company is already back to profitability?"
To this, Davis confirmed, in October "we are marginally in positive EBITDA territory. And that includes roughly US$10 million of bad debt expense."
It was also noted that there was much need for improvement in terms of the ability for mainland Chinese customers to return to Macau, and that there was little consistency on the visa issues.
"Guangdong is still kind of messed up," Davis noted, and therefore "a lot of our players are coming out of the non-Guangdong region."
Chief Operating Officer David Sisk added somewhat later in the call that "it's incredibly inconsistent in China, between the provinces and the cities. One of the things you can see is you can go to a non-Guangdong Province, and it can take a day. If in Guangdong, sometimes it can take fourteen days… A lot of our Guangdong players that came in early October have been told basically, they can't come back for two months."
Presumably, then, sorting out the visa issues between Guangdong and Macau would be a major boost for putting Melco, and probably other Macau operators, more securely in positive EBITDA territory.
Wynn Resorts too said it had broken even in Macau in the same month. It posted a 77.5 percent drop in operating revenue for the quarter to $370.5 million, resulting in a loss of $758.1 million, compared to net loss of $3.5 million in the third quarter of 2019.
In October, Wynn Macau produced EBITDA of $6 million and said its mass drop in the month had reached 40 percent of Q4,2019 levels. October VIP volumes were 25-30 percent of Q4.
Analysts at Deutsche Bank said Wynn's management appeared balanced and empirical on its earnings call "with hints of optimism across the regions."
"We believe management likes the traction to date in Macau, but remains cautious around the cadence of the recovery, one that we believe is likely to show continued sequential improvement, the pace of which is likely to be more measured than parabolic."
Las Vegas Sands also expressed confidence about Macau's recovery, saying its business performance post the end of the quarter had seen meaningful improvement.
"In Macao, operating losses reduced sequentially over the second quarter. The third-quarter results, however, are not representative of our current business trajectory," Chairman and CEO Sheldon Adelson noted on an analysts' call.
"As the resumption of visa issuance across all provinces in China only commenced toward the end of September, the initial stages of recovery since then have been very encouraging. During the Golden Week, we saw meaningful recovery across the different segments of our Macao operations."
"Importantly, business volumes in the premium mass segment enjoyed the most significant resurges. This vital segment is central to our ongoing investment program in Macao and has been leading our revenue generation at this stage of the recovery," he added. "We expect the base mass market to recover as visitation to the market increases."
Analysts say the next milestones for visitation to Macau will be the return to same-day visa processing in China and the self-service e-visa kiosks, as at present the visas are being processed manually resulting in delays. An easing in testing requirements would also be welcomed, although at present there is no indication that is on the table.
Blue-card holders continue to shrink
---
The number of non-resident workers in Macau continues to shrink. By the end of September, there were around 181,000 "blue card" holders in Macau. That is 11,800 fewer workers when compared with the beginning of the year. The Labor Affairs Bureau said the most affected sector is hotels and restaurants, which lost 7,400 non-residents since January. Two-thirds of the foreign workers were from Mainland China, followed by the Philippines and Vietnam.
Macau plans large-scale events to boost length of stay
---
Macau tourism authorities are planning a series of large-scale events to boost overnight visitation, though say the current levels entry of about 24,000 daily are likely to be maintained through year end.The Macau Grand Prix and the Macau Food Festival will be the two main events in a series of large scale events included in a 'Tour Macao Carnival' initiative to be held throughout the city between November and December and aimed at attracting more mainland tourists for the Christmas, New Year and Chinese New Year holiday periods.