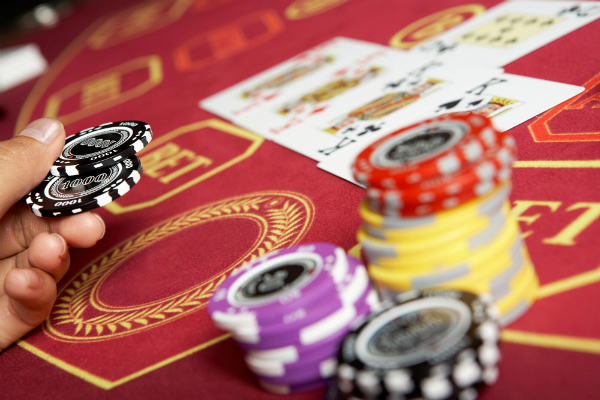 The number of full-time employees in Macau's gaming sector is down by 2,176 on a year-on-year basis to a headcount of 53,592, Statistics and Census Services announced. 
The number of dealers in the population comprised of 24,093 persons, which was again down by 550 head-counts on a year-on-year basis.
Earnings
Salaries of the full-time employees also eroded by 1.8 percent on a YoY basis at MOP23,270 (~ $2,965) per month, which excluded bonuses, the second quarter of FY2022 survey results of the manpower needs and wages of the gaming sector shows.
Whereas average earnings of the dealers dropped by 2.9 percent on a YoY basis at MOP19,370 ($2,468/-) per month.
Employment
At the end of the second quarter, there were just 19 job vacancies in the Gaming Sector, a decrease of 37 year-on-year basis, the release read.
In terms of recruitment prerequisites, only 10.5 percent required work experience, and 78.9 percent required just senior secondary education or lower.
In the second quarter, 143 new recruits left the job, whereas 816 employees quit their jobs, the release read.
The employee recruitment rate was 0.3 percent and while the employee turnover rate was 1.5 percent, decreased by 0.5 and 0.3 percentage points, respectively.
The job vacancy rate fell to near zero, the release read.
The above statistics imply that the demand for manpower in the Gaming Sector remained relatively low under the lingering impacts of the coronavirus pandemic.
Training
In regards to vocational training demand in Macau's gaming sector, approximately 3,20,192 participants attended training courses provided by the enterprise.
The above numbers include courses organized by the enterprise or in conjunction with other institutions and those sponsored by the enterprise, representing a year-on-year increase of 25.6 percent.
Most of the courses were organized by gaming enterprises, with the number of participants accounting for 94.4 percent of the total.
As far as language skills are concerned, requirements for knowledge of Mandarin and English stood at 100 percent and 89.5 percent, respectively.