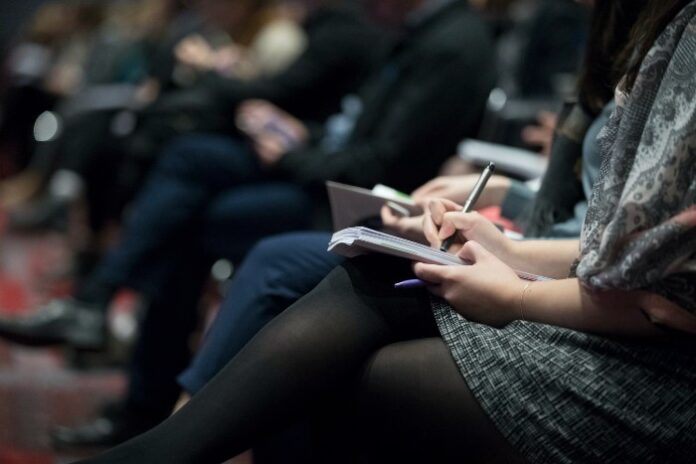 Analysts at Bernstein are expecting a slow recovery of the in-person meetings and events industry, with visitation levels from this subset to return at 2023 at the earliest. 
In a note titled "The Future of Work: What the Oscars teaches us about the future of in-person, virtual and hybrid meetings," Bernstein said it expects some permanent loss in in-person meetings/conferences globally, which will instead go online.
"The last 12 months have seen a seismic shift in how business is done, with the vast majority of in-person meetings moving online… Although we wouldn't pay too much heed to any predictions there is still likely to be some permanent loss of in-person meetings/conferences share to online beyond the pandemic.
The news could be a hit to Las Vegas casinos, which see convention-related business as a critical driver of recovery post covid. 
In Las Vegas, convention visitors have the highest per capita spend on non-gaming (rooms, food, and beverage) and provide an important customer base during mid-week, said Bernstein. 
Operators such as Las Vegas Sands built around the concept of supporting the MICE industry. 
A similar case can be made for Macau, which boasts over 190,000 square meters of meeting space and 37,000 hotel rooms. Information from the Statistics and Census Service (DSEC) found that the number of MICE events held in 2020 decreased by 1,174 year-on-year to 362; total number of participants & attendees dropped by 54.6 percent to 914,000.
However, not all is lost for convention-focused hotels and integrated resorts, said Bernstein, as they are a natural host for hybrid events (taking the best of physical and virtual events). 
"Although it can feel like a binary outcome between software/virtual vs hotel/in-person, a third way is emerging with the concept of a hybrid meeting, collaboration between the virtual and online participants (see Microsoft/Accor's ALL Connect) – this will, in theory, allow the best of both worlds the collaboration of in-person with the ease of virtual."
Bernstein said it does not expect convention visitation to return (to Las Vegas) to pre-2020 levels until 2023 at the earliest.