Wilfred Wong, president of Macau casino operator Sands China Ltd, says the company has developed a comprehensive overseas marketing strategy and made a related investment commitment across key focus areas.
Delivering a Keynote Speech on Tuesday to open G2E Asia at The Venetian Macao, Wong noted that – in order to achieve the target of attracting more overseas visitors – Sands China plans to focus marketing expenditure in overseas markets, including in overseas media and distribution platforms, at the same time, the operator plans to target international customer markets, such as South Korea, Japan, India, Southeast Asia, and the US.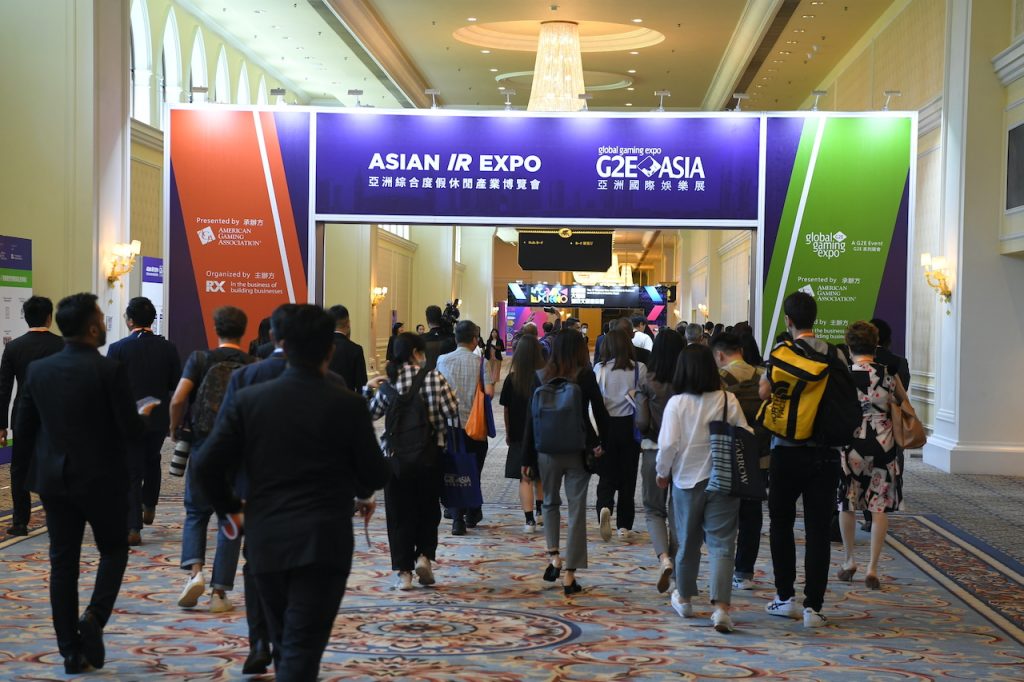 Wong admits that the company needs to be "realistic", as the Asian market will be its main focus, as South Korea, Japan, and Singapore are listed as the top three countries putting their efforts into both MICE and leisure tourism. 
Wong also mentions that Sands China wants to enrich its entertainment offerings and sporting events through expansion, as it is believed that these areas will boost international tourism in the gaming hub. 
Regarding growing regional competition, such as new developments in Japan or Thailand, Wong believes having a substantial investment in Macau is essential. At the same time, the IR properties need to be continuously upgraded to cater to MICE and leisure visitors who are faced with a multitude of alternative offerings in the region.
Wong remarks that with the new 10-year gaming concessions, Macau's gaming and tourism industries have entered a new stage of development that entails a greater focus on non-gaming attractions.
Opportunities
The three-day gaming and entertainment industry event, G2E Asia, returned to Macau with the debut of the Asian IR Expo on Tuesday.
In the same Keynote Speech, Wilfred Wong shared his insights about future opportunities, specifically the Hong Kong-Zhuhai-Macau Bridge, Greater Bay Area, and Hengqin.
Wong notes that new connection facilities will be launched next month, allowing passengers to avoid entering Hong Kong when traveling between the Hong Kong International Airport and Macau. The scheme also will enable passengers arriving in Hong Kong to pick up their bags on the other side of the estuary.
Guangdong and Macau authorities are pushing to promote 'one trip, multiple stops' for tourists between Macau and Hengqin. Under this incentive, Wong considers that Macau has to leverage Hengqin's advantages in geographic location, resources, and land availability. He says that Sands China has already established a back office in Hengqin, which works well.
G2E Asia and the Asian IR Expo continue today and on Thursday.