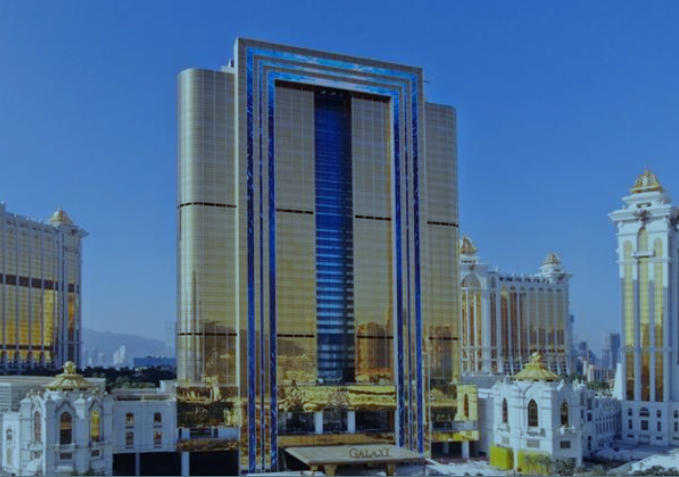 Galaxy Entertainment posted a 20 percent drop in 1Q22 revenue from the prior year, but its results beat analysts' estimates, with Bernstein pointing to strong retail and solid premium mass business.
Revenue came in at $4.1 billion, which was also down 14 percent quarter-on-quarter. Adjusted EBITDA was down 33 percent year-on-year and 45 percent sequentially at $575 million. In a "Quick Take" note, Bernstein said the EBITDA results were 19 percent above the Bloomberg consensus and about 38 percent above its own estimates.
Galaxy is the last of Macau's six operators to report its quarterly results, with all showing the heavy toll from Covid travel restrictions and China's zero-Covid policy.
"Whilst we experienced a modest uptick in visitation over the May Labor Holiday we do acknowledge it still remains well below pre-pandemic levels," Chairman Lui Che Woo said in the earnings release "During the May Labor Holiday our integrated resorts were more active including our hotels and restaurants among others. We believe that this bodes well for the future recovery of Macau as it signals pent-up demand for leisure, tourism and travel."
In terms of gross gambling revenue, the group posted a drop of 29 percent from last year to $3.4 billion. Mass GGR was down 7 percent, while rolling chip GGR plunged 69 percent to $566 million. One bright spot was electronic GGR which rose 25 percent year-on-year and 2 percent from the prior quarter.
Bernstein said the mass gaming performance had been "solid in a weak market" and mass, including slots, now makes up about 83 percent of total revenue, much higher than the historical 48 percent. The firm said this indicates "solid premium mass demand."
With the closure of the junket business, only Galaxy Macau was offering VIP direct during the quarter. It reported a 4 percent gain in VIP GGR in the period, with management indicating some migration from junket players coming back into the premium-direct programs.
"That said the long-term trend is still too early to tell," Bernstein said.
Galaxy Macau key driver
Galaxy Macau is the primary contributor to group revenue and earnings. In Q1 2022, net revenue was $3.1 billion, down 10 percent year-on-year and down 4 percent quarter-on-quarter. Adjusted EBITDA was $724 million, down 5 percent year-on-year and down 5 percent quarter-on-quarter. The adjusted EBITDA margin was 24 percent, improving from 21 percent.
The company said its Phase 3 development is largely completed and it's now pressing on with Phase 4, which will target the premium mass sector of the market and will feature higher quality and more spacious rooms.
Phases 3 & 4 combined will have approximately 3,000 high-end and family rooms and villas, 400,000 square feet of MICE space, a 500,000 square feet 16,000-seat multi-purpose arena, F&B, retail and casinos, among others.
The group will open the iconic Raffles Hotel at Galaxy Macau when market conditions permit, followed by the Andax Macau and Galaxy International Convention Center.
Raffles at Galaxy Macau will feature 450 suites, whose design is said to draw inspiration from a modern palazzo. It had been scheduled to open last year.
While Galaxy is still looking for opportunities overseas, it said it still sees the most long-term potential in Macau. The operator had teamed with Monaco's Societe des Bains de Mer for a failed tilt at a license in Japan and had been planning a resort on Boracay Island in the Philippines.
The group had tied up with Leisure & Resorts World Corp. for the development, however, it was put on hold after President Rodrigo Duterte banned casinos on the island. He has since reversed that ban, although there has been no update on the status of the project.
Although gaming revenue was weak, retail had another exceptionally strong quarter, especially at the luxury end. Bernstein said it was the second-best ever for retail revenue.