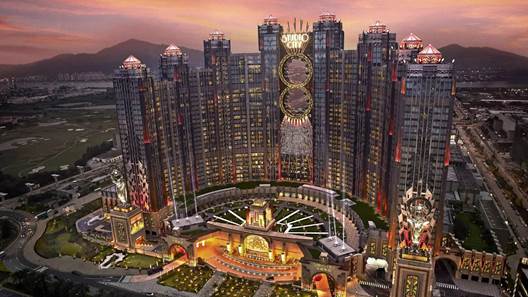 Studio City International Holdings Limited has now revealed the pricing of its previously announced international offering of senior notes, the funds of which will be used to fund phase 2 of Studio City's expansion.
According to a filing from the company, the offering consists of US$350 million aggregate principal amount of 7.00 percent senior secured notes due 2027 and the Notes were priced at 100%.
Studio City said it intends to use the net proceeds from the offering to "partially fund the capital expenditures of the remaining project for Studio City and for general corporate purposes."
Studio City is currently working on a $1.3 billion Phase 2 project, which is currently slated to open by the end of 2022. 
The design concept for Studio City Phase 2 features a modern interpretation of the Art Deco period, the company said. It will offer one of Asia's largest indoor/outdoor water parks, a six-screen Cineplex as well as state-of-the-art MICE space
According to a filing earlier in the week, Studio City is also raising funds through an international private placement with existing institutional holders of its ordinary shares and American Depositary Shares (ADSs). It expects to receive gross proceeds of approximately $300 million from this avenue.