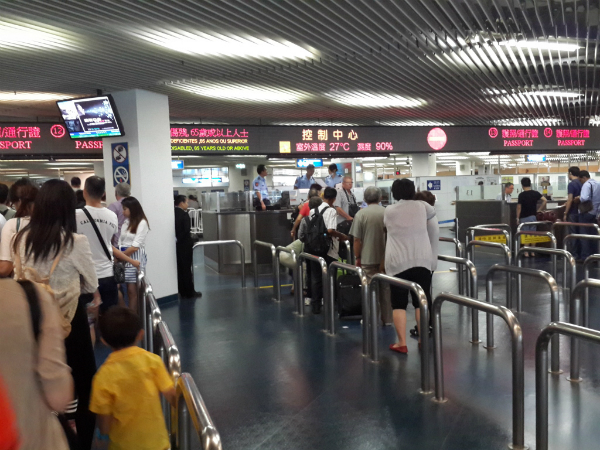 Macau registered average daily GGR of MOP36 million ($4.5 million) for the first six days of August 2022, a growth of 26 percent on week-on-week basis, from MOP28 million ($3.5 million) during July 25-31.
"Helped by border reopening with China since last week, GGR is still largely relying on local players," the Bernstein report read.
On week-on-week basis, an average daily inbound and outbound travel of Macau recovered gradually to 6,400 from July 31-August 6, which was almost eight times high as compared to 734 visitors in the previous week of July 24-30.
The daily visitation is gradually approaching 20,000 as the city reopened its borders on August 3.
Average daily visitation was recorded at 7,300 visitors during the first six days in the month of August 2022.
The visitation has yet to match May 21 numbers where average daily visits recorded were 57,000 since COVID began.
Due to COVID outbreaks in Hong Kong and China, the reopening with China has been continuously postponed, and the brokerage does not expect it to happen until at least Fall or Winter.
A gradual reopening with Macau is anticipated to commence concurrently with or shortly after Hong Kong-China reopening.
However, Bernstein's report maintained its forecast on August'22 GGR to be down 89% Vs. August'19, but could still be lower if COVID cases resurge, the report read.
Stocks have been pressured by COVID outbreaks. In the long-term, the brokerage remains bullish on Macau's recovery driven by border reopening and led by mass as well as premium mass.