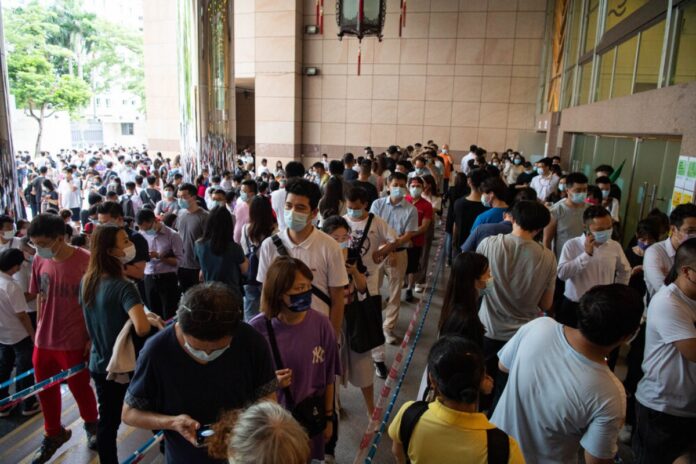 Macau is unlikely to see any significant easing of travel restrictions until next year, with real improvement in gross gambling revenue now not seen until 4Q21, according to analysts from Bernstein.
The firm said GGR in the first week of August was down 48 percent week-on-week, with an average daily rate of MOP125 million, the weakest level since late September last year. The figure is down 84 percent compared with August 2019.
VIP average daily volumes are down 40 percent month-on-month with normal hold, while average daily mass GGR dropped 50 percent from July.
The decline was due to the travel disruptions after Macau discovered 4 new Covid cases, which precipitated a 60 percent decline in visitation.
Macau has mass tested all of its population and found no further cases, however the increasing spread of the virus in China means the immediate outlook has deteriorated.
The Chinese government has warned against unnecessary travel after an outbreak emanating from Nanjing has now spread to 17 provinces, half of the total in the country.
Macau has put mandatory quarantine orders on visitors from more than 30 Chinese cities.
As a result, Bernstein now sees August GGR as being down in the high seventies percent from pre-pandemic levels and down in the high thirties percent from July.
It warns September is also likely to be soft as the Covid situation curbs visitation in the short term, with GGR likely to be down in the mid-to-high sixties percent.
Bernstein has been predicting a strong recovery due to pent up demand once travel restrictions are eased. It had expected this to happen from the second half, though now it says it expects GGR improvement to begin in 4Q.
The firm also notes that it's now likely to be next year before "more significant travel impediment removals."
"The current Covid situation in China will last at least a month, with disrupted travel to Macau," it said. "Longer term, until we see IVS (eVisa) or group visa changes, Hong Kong travel opening and loosening of Covid testing requirements for entry, GGR will remain below normal levels."