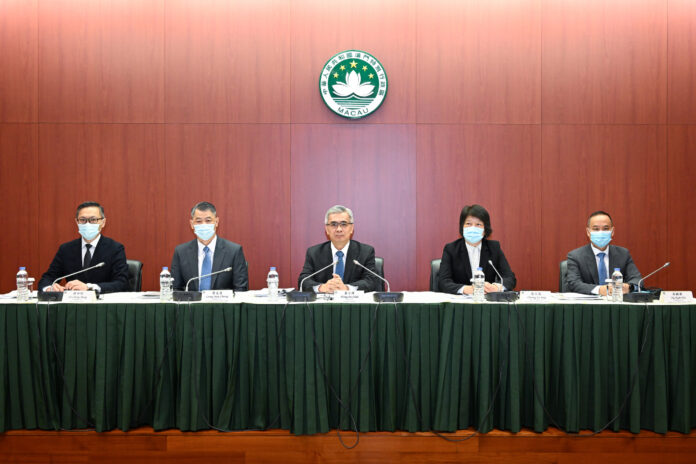 Gaming-related crimes in Macau rose by 24.4 percent yearly to 158 in 1Q23, according to the latest statistics released by the Secretary for Security on Thursday.
The figure is still 64 percent lower compared to the same period in 2019.
During a press conference, Wong Sio Chak mentioned that the number of visitor arrivals has surged since travel restrictions were lifted in Macau, causing a respective increase in gaming-linked crimes. Macau had almost 5 million visitor arrivals in 1Q23, almost as many as there were through the whole year of 2022.

Compared to last year, the police intercepted 3,655 individuals for engaging in illegal money exchange business, an increase of 78.4 percent. The majority of those caught were members of mainland Chinese money exchange syndicates.
The authorities also recorded 22 cases of gaming-related thefts and 40 cases of gaming-related fraud in the first three months of the year.
Macau only recorded five cases of usury, decreasing 50 percent yearly.
However, violent crime related to the gaming industry has also returned. A man was killed in a Cotai hotel over a money dispute, and the suspect was arrested in mainland China with the help of China authorities.
The victim was in Macau to practice the illegal money exchange business.
In total, there were 3,006 criminal cases in Macau during 1Q23, up 17 percent from last year's first quarter.