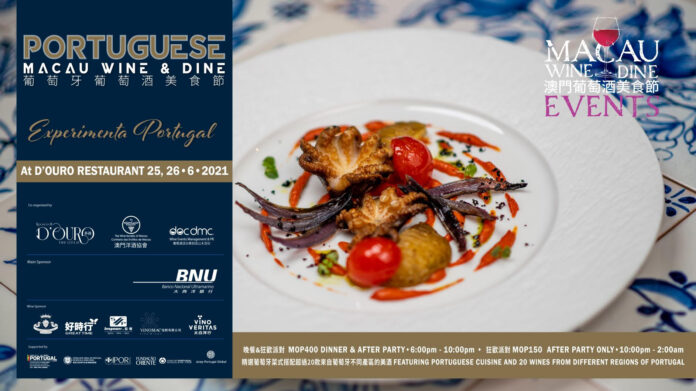 [Press Release]
An exceptional food and wine pairing event, featuring Portuguese typical cuisine and 20 of the most representative wines of Portugal from the most known regions, including Alentejo, Dão and Douro. A two day gourmet fest hosted by D'Ouro Restaurant at The Macau Roosevelt, intended to promote Portugal's rich heritage in food and wine.
An innovative approach to wine and dine pairing in which every dish is matched with one or more wines. The event offers the opportunity to discover and learn the main principles of food and wine pairing while having a pleasurable experience and enjoying an evening full of fun. Guests use MOP 20 tokens to buy wines that cost one, two or more tokens. The food is unlimited and included in the ticket price.
The Portuguese Macau Wine & Dine continues the series of successful events jointly organized by the Wine Society of Macau with DOC DMC Macau, aimed to foster the development of the local culinary culture. The event is hosted by D'Ouro restaurant and it is supported by the Consulate General of Portugal in Macau and Hong Kong, as part of the activities and events organized in Macau for the celebration of "June Month of Portugal".
Date: Friday 25 and Saturday 26 June 2021
Time: 18:00-22:00 (after-party from 22:00 onwards)
More information and bookings: www.winedine-macau.com