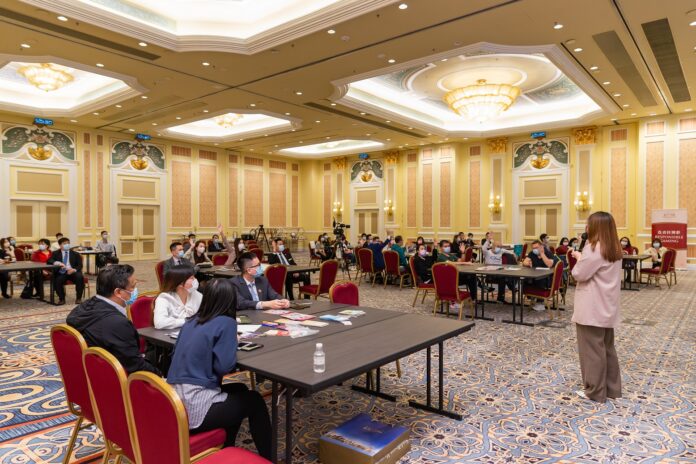 In its ongoing support of the Macao SAR government's "Lost Control, Lose Family" responsible gaming campaign, Sands China held a responsible gaming refresher training session for nearly 50 of its Responsible Gaming Ambassadors on Nov. 18 at The Venetian Macao. The annual initiative is part of the company's continued efforts to strengthen team members' responsible gaming knowledge and skills. 
Sands China's Responsible Gaming Ambassadors are team members who have received advanced training in the field of responsible gaming, which gives them an enhanced knowledge of gambling disorder, the skills to handle gambling disorder incidents, and a heightened awareness of the importance of responsible gaming. In particular, this additional training focuses on equipping them with the situational awareness and skills to provide appropriate, incisive responses and render assistance to patrons exhibiting signs of gambling disorder. Sands China Ltd. has offered additional training since 2013, as a supplement to the company-wide responsible gaming training that is delivered to all of Sands China's over 26,000 team members. 
Team members at the training session received an introduction to Sands China's updated responsible gaming policies, followed by a sharing session conducted by Professor Davis Fong, the director of the Institute for the Study of Commercial Gaming at the University of Macau, on the topic of the Implementation of Responsible Gaming in Macao.
"Learning is a life-long process, and this refresher training for our Responsible Gaming Ambassadors helps them stay current on the latest responsible gaming knowledge and gives them an opportunity to keep their intervention skills sharp," said Dr. Wilfred Wong, president of Sands China Ltd. "Our thanks go to Professor Fong for his tireless support of our company's responsible gaming initiatives and for taking the time each year to provide support to our team members serving as Responsible Gaming Ambassadors."
Fong said: "Responsible gaming is an indispensable element to propel the sustainable development of Macao's gaming industry. Continually enhancing Ambassadors' and all team members' responsible gaming awareness is not only conducive to the industry's health, but also supports employees' well-being. I am glad to have had the opportunity with Sands China to promote responsible gaming in the community, and look forward to our continued collaboration."
The training session continued with a review of the company's standard operating procedures for its Responsible Gaming Ambassadors, which is aimed at helping them take advantage of insights and effective measures gained from practical experience.
In order for the Ambassadors to further support team members and the guests they help, the training also reinforced their knowledge of the eight preferable attitudes and behaviours of responsible gaming, as well as self-exclusions and third-party exclusions. Representatives from the Sheng Kung Hui Macau Social Services Coordination Office were also present to facilitate a roleplaying session to let team members practice their skills.
Sands China's advanced Responsible Gaming Ambassador training programme was launched in 2013 and is a global initiative of parent company Las Vegas Sands Corp. As part of Sands China's efforts to support the measures introduced by the Macao SAR government, new and enhanced elements are integrated each year.
The company has trained around 650 Responsible Gaming Ambassadors to date. The Ambassadors are able to provide appropriate response and assistance to patrons exhibiting signs of gambling disorder and to initiate conversation through crisis management and intervention skills.
Sands China remains committed to the personal well-being of its guests and recognises the importance of responsible gaming to the Macao community. Sands China was the first gaming operator in Macao to launch a self-exclusion programme in 2004, and was a pioneer in including responsible gaming training in its company-wide team member orientation programme. Sands China established its comprehensive responsible gaming programme in 2007, in an effort to develop an environment and a culture of responsible gaming in Macao.