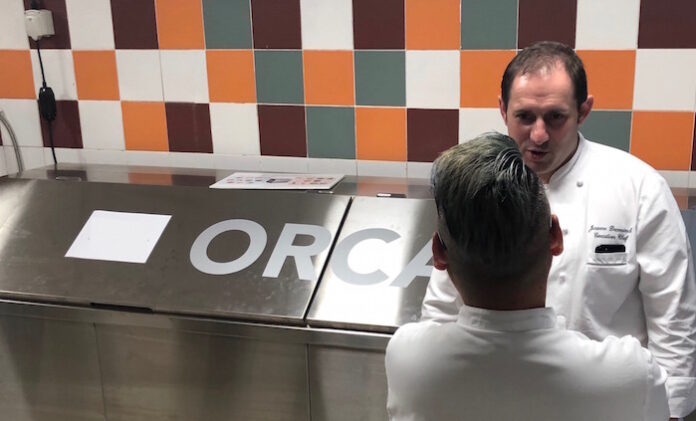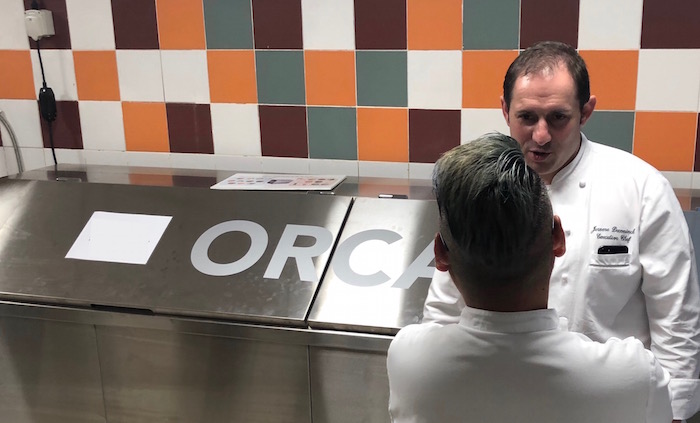 Kroll Enviro Asia limited is a Macau based environmental company, introducing world class environmental products to Asia.
Partners and Directors, Chris Rogers and Shaun Kroll have combined to bring Mr Rogers' understanding of the Asian market, together with Mr Kroll's knowledge of environmental solutions and technologies to successfully implement the companies leading product "ORCA" into Macau and the Philippines.
 Orca is the leading food digesting system in the world with successful installations in many leading F&B and hospitality venues globally. ORCA uses mostly air, along with water and microbiology to turn your food waste into an environmentally safe liquid that goes down the drain and is disposed of using the existing sanitary sewer infrastructure.
 Commercial food operation is a resource-intense undertaking and Kroll Enviro Asia has an opportunity to provide a cost-effective solution to lower the environmental impact of culinary programs. ORCA helps organizations avoid emitting both methane and carbon dioxide by recycling on-site.
MGM Macau was the first operator in Macau to install an Orca OG100 in late 2019. The ORCA OG100 is capable of reducing up to 50kg of food each hour with astounding results. MGM has diverted over 9.75 tons of food waste from landfill over the last three months.
MGM Executive Chef Jerome Deconinck, "We have had excellent results,  ORCA is a must have in any operation."
Outside of MGM, Orca's have been installed in Galaxy Cotai, Ikea Taipa and our largest install of Orca's will be implemented on site of the Grand Lisboa Palace complex by the end of 2020.       
Kroll Enviro Asia are looking forward to continuing to deliver world class food waste digesting technology and other environmental services to Asia.
For more information on Orca please contact Chris Rogers – [email protected]