A new "forwarding mechanism" aimed at channeling cultural and sports projects to integrated resorts in Macau would maximize the gaming operators' business acumen, notes an academic. Meanwhile, the mechanism could also elevate non-gaming projects' return on investment (ROI) and efficacy, according to gaming scholar Carlos Siu.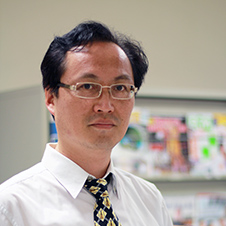 Speaking to AGB, the gaming scholar from the Center for Gaming and Tourism Studies of the Macao Polytechnic University says that operators are the entities that implement these non-gaming schemes. In this context, their marketing insights would be pivotal in decision-making.
"Macau authorities are further pushing non-gaming activities. According to the Macau government's plan, the city will become very energetic regarding entertainment activities in coming years." he added.
In this case, the scholar believes that the marketing operation will be more important in promoting non-gaming offerings in the future.
According to an announcement by the Cultural Affairs Bureau's on Tuesday, the new mechanism will gather cultural projects and sporting events applications and forward them to the gaming operators.
After collecting these projects, concessionaires can decide how to proceed based on their own commercial considerations.
This move aligns with a statement from the city's top official in May. Macau Chief Executive Ho Iat Seng suggests that the realization of economic diversification cannot rely solely on the government and requires the knowledge of the private sector, noting that "gaming operators know tourists better".
Macau's government announced early this year that the six gaming operators would help to revitalize the city's older quarters. Ho Iat Seng admits that due to a lack of vision of the whole tourism market of Macau, the government's efforts to renew the old zones of Macau may fail. 
Under Macau's new 10-year concessions, the Macau government has mandated that gaming operators invest more in non-gaming facilities. All six concessionaires indicate they will be focusing on having more MICE, entertainment, and sports-related activities organized in Macau.
The six gaming operators have pledged to invest MOP118.8 billion ($14.8 billion) over the next 10 years, setting a goal to build up "a new economic system" for Macau.