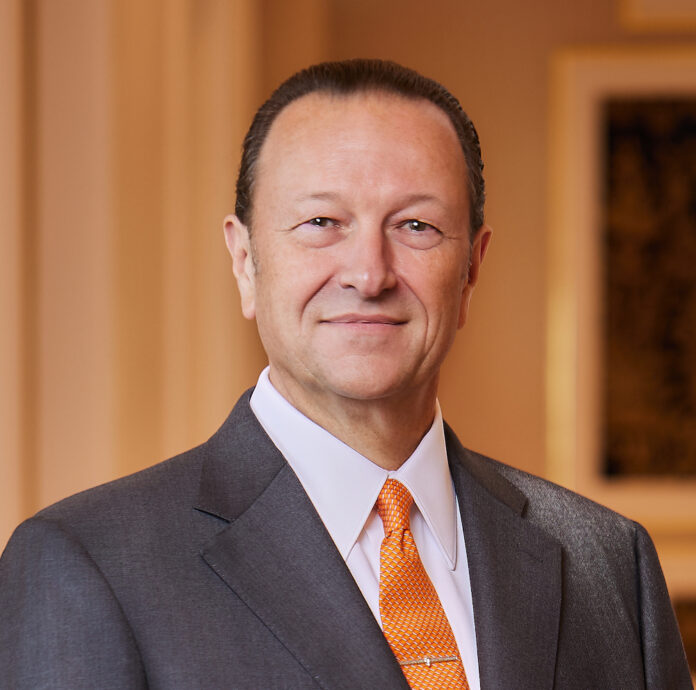 Wynn Macau President Ian Coughlan plans to step down from his executive position and will become a consultant to the company.
Coughlan will be replaced by Vice-Chair Linda Chen, the company said in a statement. No reasons were given for the decision.
The changes will take effect at the end of Coughlan's employment contract in February, 2023. He will continue as an advisor until the end of that year and will remain as a non-executive director on the board until May 2023. 
"Ian's pioneering leadership, which spans the vast majority of our incredibly successful time in Macau, has been impressive and his unrelenting commitment to brand excellence and establishing our deep-rooted culture is equally remarkable. I'm pleased that he has agreed to continue as a consultant to the Company and on our Board of Directors," said Wynn Resorts CEO Craig Billings. "Linda's leadership throughout the many phases of our development in Macau has been important to our success. She will work with Ian to ensure a smooth transition, and I look forward to working closely with Linda and our talented management team in the years ahead."
Chen was appointed vice chair of Wynn Macau in April 2018. She is also chief operating officer and executive director. She is a member of the Nanjing Committee of the Chinese People's Political Consultative Conference and was also the founder of Wynn Care, a corporate social and charitable initiative.
She has also held senior roles in Las Vegas and was involved in the opening of the MGM Grand in 1993 and the Mirage in 1989. 
Analysts at J.P. Morgan said they do not see any major changes in the company's operation and strategy from this change.
"We expect the transition to be smooth with Ms Chen, who's been with the firm since the inception for the past 20 years. Recall that, in addition to her role as COO & Head of Int'l Marketing, Ms Chen – who in fact is the local Managing Director that holds 10 percent of the original gaming concessionaire – has been integral to the company's government communication & relations over the years (she's also the CPPCC member in Nanjing).
It goes without saying that her role in this will be even more important as the company is heading into the licence bidding and negotiation phase," they wrote.