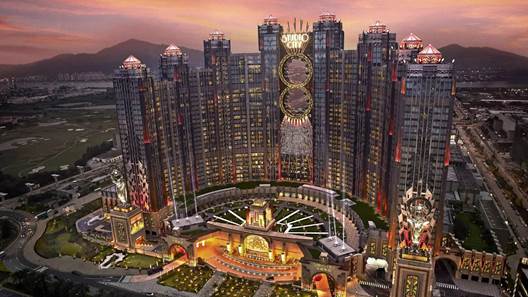 Melco Chairman and CEO Lawrence Ho has confirmed that the operator has opened three foreigner-only gaming zones within the group's Macau properties.
Speaking to media on the sidelines of the first stage opening of Studio City Phase 2, the chairman noted that there were two foreigner-only gaming zones in City of Dreams and one in Studio City.
In response to media questions, Ho noted that the company was expecting more visitors to come in starting in May, following Macau's opening up in January and the recommencement of tour groups in February.
Casino floor checks revealed that many tables at Studio City's casino are still closed, with sporadic punter concentration around certain areas of the casino floor. Numerous EGMs are also shut off, with few clientele seen gambling in the EGM area of the floor.
Thursday's soft-opening of Studio City's Phase 2 stage 1 was demure, compared to its other previous openings, while the second stage of the $1.2 billion investment is expected to be grander – including the opening of the W Hotel and other non-gaming offerings.
The group has continued to invest in the buildout of Phase 2 despite registering a loss of $930 million last year and substantial losses throughout COVID, but the group's Chairman is positive, noting that the group will just have to "work hard" to pay off its financial obligations.