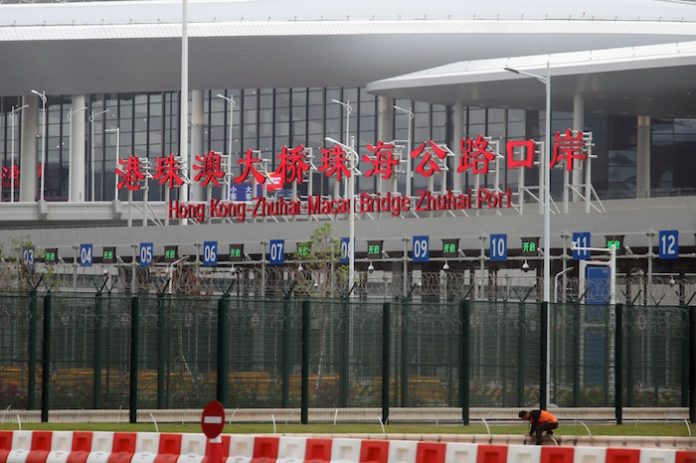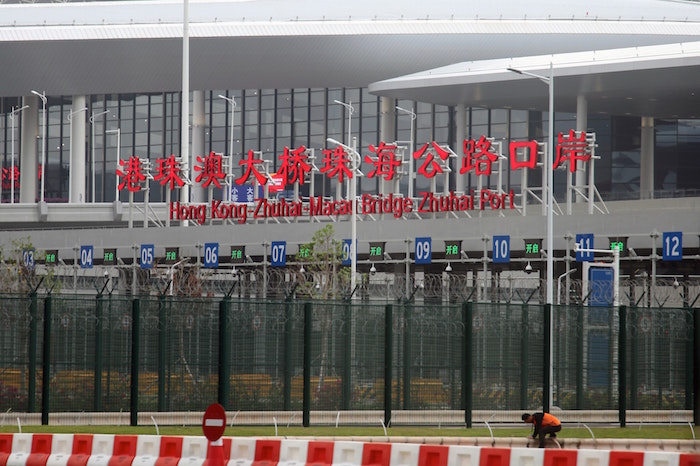 China's enormous Greater Bay Area (GBA) initiative sets out an ambitious role for Macau, though views are mixed on exactly how much it will help the Special Administrative Region diversify its gaming-centric economy.
The GBA project, which was formalized in 2017, aims to link Hong Kong and Macau, together with nine other southern Chinese cities to create an economic hub comparable to the Greater Tokyo Area. The cities have a total population of nearly 70 million, which is greater than the Tokyo Metropolitan Area – the world's largest city cluster with a population of 44 million. It has a combined GDP of about US$1.34 trillion, which is lower than the US$1.78 trillion of Greater Tokyo, according to KPMG figures.
The project aims to ease the flow of goods and services as well as the movement of people across the zone. The easing of regulations comes with massive infrastructure investment to vastly improve connectivity across Southern China. 
Jose Luis Sales Marques, president of the Institute of European Studies of Macau, said the GBA plan envisages three key roles for Macau: to be a world class tourism and leisure centre; to be a commerce and trade cooperation service platform between China and the Portuguese speaking countries; and, last but not least, to be a base for exchange and cooperation where Chinese culture in the mainstream and diverse cultures coexist, a place for cultural interchange. 
"Therefore, what is expected of Macau is much more than just being a nice and profitable tourist city in this new region," he said.
However, how feasible are these objectives? 
Sales Marques says all three have enormous potential to help diversify Macau's economy and also to diversify its tourism offering away from its current gaming and resort-centred base.
"There is much to do to improve Macau as a service platform for commerce and trade between China and the Portuguese speaking world and the Greater Bay Area itself is a market with over 70 million sophisticated consumers that should be prioritised as a target to develop those business connections," he said. "Intercultural dialogue and exchange can lead to profitable businesses in creative industries, language training, both in Portuguese and Spanish, as well as the setting up of an educational hub, attracting universities and schools from Southern Europe and South and Central America eager to build long lasting connections with China."
There appears to be a general consensus that Macau will benefit from its position at the heart of the GBA initiative, however, others don't expect much diversification away from its tourism industry. 
"Macau is the de-facto leisure and entertainment hub in the GBA. I do not think the role will change in the next 5 year-plan (2021-2025) and beyond," says Alberto Vettoretti, managing partner in Dezan Shira's Hong Kong office.
"Given the lack of additional and diversified sectors which could potentially flourish next to the entertainment field, the lack of new/supporting industry and its land limitation, Macau shall continue to do well as the largest gambling, gaming and  leisure hub in China and Asia. 
I do not see how it would play a relevant role in the Portuguese-speaking world and community given the lack of infrastructure and skill base and do not see it developing as a finance centre along the lines of Hong Kong and Shenzhen either." 
"I envisage an ideal and integrated loop where all the money being made by the state and private sector in the GBA and the high savings already in the hands of the 70 million residents in the GBA would find a limited, controlled but natural outflow into the former Portuguese colony," he adds.
The infrastructure projects currently being undertaken will allow travel within the zone within a two to three-hour period. With greater competition from other Asian jurisdictions now offering high-quality gambling facilities and likely post-Covid travel restrictions, this local market may be key for Macau's development.
Still, Macau needs to improve its offering so tourists stay longer and keep coming back.
"The typical "visitor" in Macau would stay less than 2 days (1 day in most cases), place bets, gamble and then leave. Macau would need to build up a larger ecosystem, a wider offering to create stickiness with any sort of visitor (and gamblers too of course) for a longer period of time. This is where Vegas is doing a better job although Macau boosts six times the revenues," Vettoretti said. 
Medical and cultural tourism, MICE, coastal tourism and gastronomy are just some of the areas that are often cited as areas of potential improvement for Macau's tourism offering.
While Beijing is unlikely to take any measures to curtail Macau's gambling industry, which might be likened to "killing the goose that lays the golden egg," it will be serious about diversification. The Covid-19 shock, which will result in Macau being one of the worst-affected economies this year, has too clearly highlighted its over dependence on a single industry.  
"Any prediction of how much the Macau economy could diversify in terms of a percentage of GDP away from gaming, is a wild guess," Sales Marques says. "It will take a long time to materialize. However, more important than the final destination is the process of diversification, itself, that need be taken seriously."