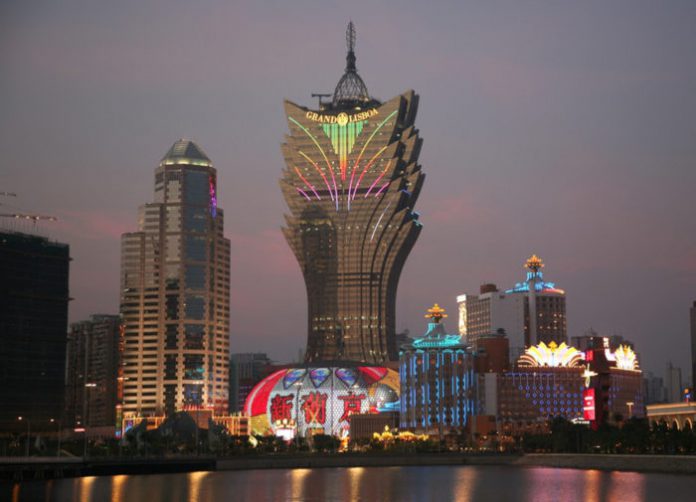 SJM Holdings' Grand Lisboa Hotel in Macau has been locked down after 13 Covid cases were tracked to the property.
The Macau government is scrabbling to get on top of the worst Covid outbreak since the beginning of the pandemic, with case loads continuing to rise to 941 as of Tuesday. A further 13,000 people are being followed up due to suspected contact with positive cases.
The government has just wrapped up another round of mass testing of the population of about 650,000 and will begin another round on Wednesday. The city is virtually under lockdown, with all leisure facilities, hair salons, dine-in restaurants and sporting facilities closed down.
The casinos remain open, but the operators have been told to reduce staffing levels by about 90 percent and only a handful of tables are open on floors that in normal circumstances will accommodate more than 200 tables.
Elsewhere, the Shoppes at the Four Seasons in the Venetian Macau complex have also been closed down after 40 of its staff tested positive for Covid.
Although the casinos are open, revenue is virtually zero, as quarantine has been reinstated for anyone returning to Mainland China from Macau. Visitors to the casinos are also required to show a negative NAT test taken within 48 hours of the visit. 
SJM said in a statement that it is "proactively implementing the anti-epidemic measures, and in strict accordance with the guidelines as stipulated by the Macau SAR Government."
"SJM has always, and will continue, to maintain close communication with the Health Bureau and the Gaming Inspection and Coordination Bureau, to support the authorities' pandemic control measures, and holding the health and safety of its employees and all visitors top priority," it said.