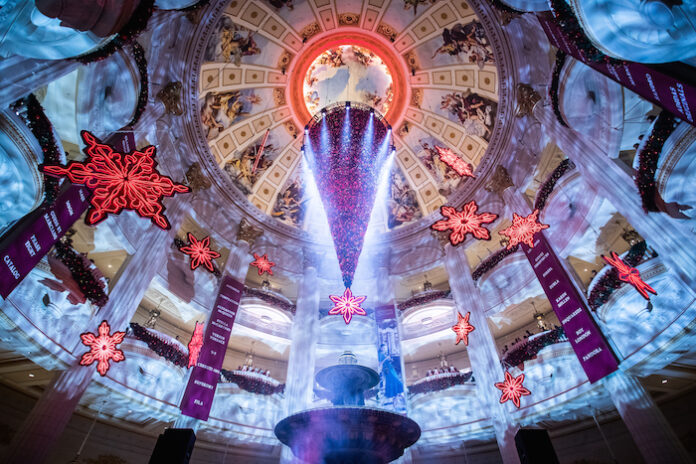 As we near the end of a tourism-free year, the industry is gearing up for one last push to salvage annual revenue with a round of campaigns to capitalize on the upcoming holiday season.
Reliance on locals and "staycation" marketing have been a theme of the year, with varying degrees of success around the region. While local support will never replace the income from lost tourism, in many places there have been surprising results.
Both of Singapore's integrated resorts beat expectations in their most recent earnings reports, benefiting from pent-up demand from locals.
This week, Thai hotel chain Dusit Thani made its debut in the island state, with a new luxury hotel. The Dusit Thani Laguna, within the Laguna National Golf & Country Club, officially opens to guests on Friday.
While it acknowledges the challenges of opening during a pandemic, with international borders closed, general manager Eric Piatti noted that the domestic market for staycations remains strong.
Group CEO Suphajee Suthumpun said the resort has a full suite of services that will meet the needs of staycationers, as well as the wedding market and golfers. 
"This ensures we have plenty of avenues for domestic revenue creation while we wait for the COVID-19 situation to normalise and international travel to resume," she said.
The Singapore government earlier this year also stepped in to help domestic tourism, announcing it would provide vouchers to every citizen over the age of 18 to spend at approved destinations and businesses. The $100 vouchers are being accepted by both Resorts World Sentosa and Marina Bay Sands. 
Also this week, Citic Securities analysts noted how Summit Ascent's Tigre de Cristal in Far East Russia is benefiting from this "staycation" strength.
Demand from locals since the resort reopened in July has helped push gaming revenue in the mass market and slots to pre-Covid levels. Summit Ascent was EBITDA-positive in both August and September, the analysts noted and said that this local demand is likely to sustain the property until tourism normalizes.
Nagacorp's NagaWorld in Cambodia has also seen a similar rebound, getting a boost from the local expatriate population.
In Macau, so far efforts at domestic promotions have not been as effective in moving the needle when it comes to casino revenue. Figures released on Tuesday showed another dismal month, with gross gambling revenue down more than 70 percent year-on-year and lower than the prior month.
Still, the operators are moving into full Christmas mode with a series of events to encourage visitation and spending.
Both MGM and Sands this week rolled out an extensive program of Christmas activities, from concerts, to dance performances, all-you-can-eat buffets, lights, decorations, craft fares and more. 
Guests looking for a seasonal staycation at Sands' resorts can take advantage of the Macau Endless Fun Package, with savings of up to 50 percent on accommodation, dining vouchers and entertainment.
Aside from bringing out the locals, the operators are hoping that this display of Christmas spirit may be a further encouragement for Mainland Chinese to endure the onerous visa-processing system to make a visit.
Grand Lisboa manager Henry Kong Fuk Leung told local media that he expects the hotel's occupancy to reach 50 percent in December as Macau has a more festive atmosphere than the Mainland.
The government too has expressed hope that the holidays will provide another incremental boost to tourism. It's doing its part through a promotion scheme on the mainland that involves hotel stays. 
Macau's Secretary for Economy and Finance Lei Wai Nong said as of Wednesday this week the government had offered 60,000 hotel stays. As a result, the average length of stay of tourists from China has increased to 2.8 nights and resulted in an MOP200 million boost to the local economy. 
Still, the only Christmas present Macau really wants is a return to same-day visa-processing and e-kiosks.