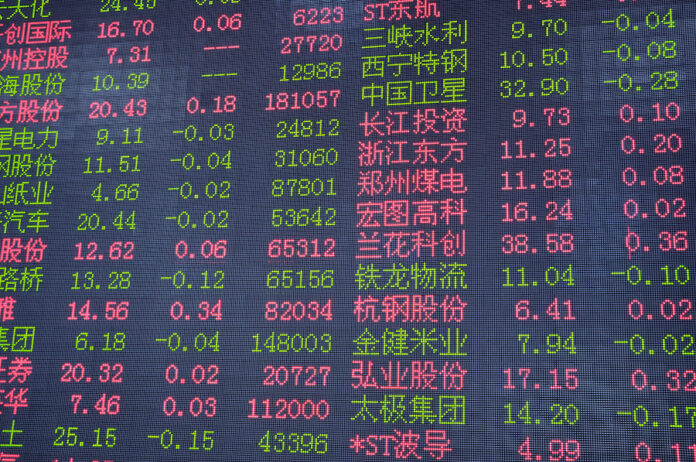 Signs China is tightening its grip on the gaming industry in Macau triggered a record sell off in the big six operator stocks, although leading gaming industry consultant, Ben Lee, said the latest edict shouldn't have come as such a surprise.
The Macau government's draft legislation for the gaming industry includes proposals that will tighten government supervision over the companies at the operating level, potentially impose restrictions on dividend distributions and increase local share ownership.
The law will also do away with sub-concessions and will likely reduce the maturity of the gaming licenses, which currently stand at 20 years with the possibility of a five-year extension.
Investors voted with a stampede for the exits. According to Bloomberg data, Macau's operators lost a combined $18.4 billion from their market value, which was a record. The Bloomberg Intelligence Index of the six companies also fell a record 23 percent, with the three U.S. operators being the hardest hit.
Lee, who is a 16-year Macau resident and managing partner of iGamiX Management & Consulting, said investors had been lulled into a false sense of security.
"They had become too comfortable with the scenario that the government would not touch an industry as large as Macau's gaming industry," he said.
"There is nothing too big for China to touch."
In recent months, Beijing has turned its attention to sectors from private education, to gaming and food delivery under its "Common Prosperity Plan," designed to close the country's wealth gap. Its initiatives have wiped trillions from the value of Chinese stocks and lead to fundamental debate amongst Western investors as to how to view and value the country's markets.
Billionaire investor George Soros recently wrote in a Wall Street Journal op-ed that "the regime regards all Chinese companies as instruments of the one-party state" and this "does not augur well for investors."
Macau's draft gaming bill contains little detail or explanation on some of the points that have raised concern. Deutsche Bank points out that at present the only certainty is uncertainty.
However, Lee says there is enough evidence for investors to be wary. The government has stressed the importance of creating an industry of a suitable and sustainable scale, but it gives no guidance as to what that scale should be.
Macau hit a record level of gross gambling revenue of $45 billion in 2013 before dropping off following China's anti-corruption campaigns and scandals involving junket operators. By 2019, it had returned to GGR of $37 billion, but Lee said this level may be above Beijing's comfort levels for gambling revenue.
"We saw a series of responses by the Mainland in terms of anti-gambling edicts and the blacklists. This latest move should be no surprise for people who are expecting moves by China to control the industry."