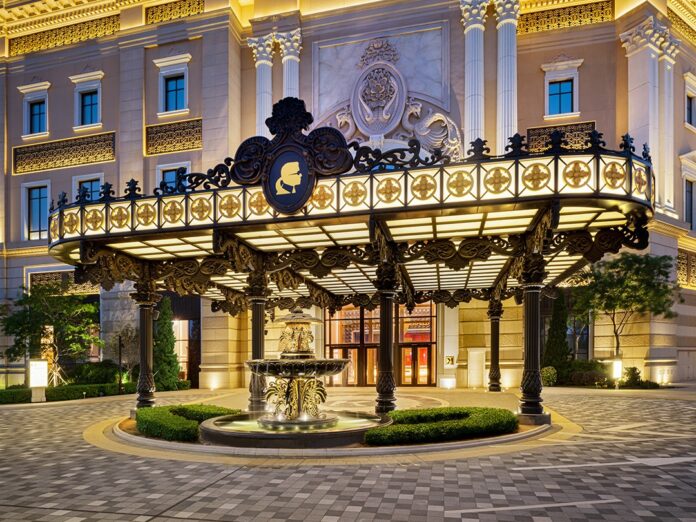 SJM Resorts confirms that The Karl Lagerfeld, the world's only hotel tower designed by the late fashion designer, will open at its Grand Lisboa Palace on Dec. 3.
Known as Karl Lagerfeld's only hotel masterwork in the world, the distinctive THE KARL LAGERFELD hotel tower at Grand Lisboa Palace reflects the namesake designer's unrivalled creative visions, offering an immersive experience of his striking design and an aspirational, cutting-edge approach to style. Exquisitely harmonizing the East-meets-West cultural elegance of the resort, the designer tower is going to mark a redefinition of ultra-luxurious hospitality in town. 
"The interior design of THE KARL LAGERFELD, with its unique and lavish blend of Chinese and Western aesthetics, showcases the creativity of the legendary designer Karl Lagerfeld, going beyond his widely-known accomplishments in fashion. We believe that our guests will be impressed by his iconic style that runs throughout the hotel tower.
SJM is proud to bring THE KARL LAGERFELD to Macau, a testament to the luxury and uniqueness of the Grand Lisboa Palace, the first integrated resort to introduce a fashion hotel concept to our city's hospitality scene." said Ms. Daisy Ho, Chairman of the Board of Directors of SJM.