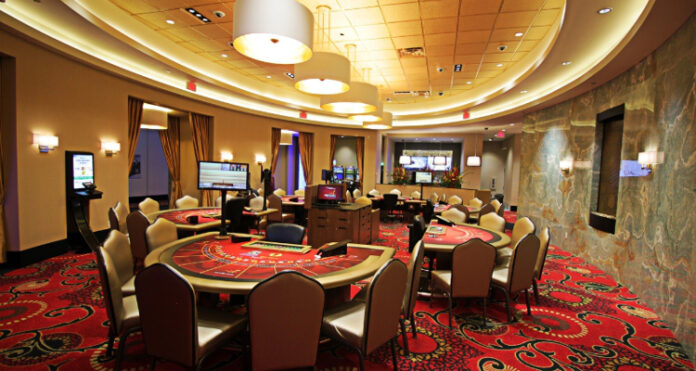 Gross gambling revenue (GGR) in Macau was down 26 percent month on month in October, in line with expectations, after Covid outbreaks restricted visitation.
According to figures from the Gambling Inspection and Coordination Bureau (DICJ), GGR was MOP4.37 billion ($540 million), the worst month so far this year. The figure was down 40 percent from the same period last year and is 83 percent below its pre-pandemic level for the month.
Despite the steep decline, analysts from Bernstein wrote that the figure was in line with analysts' expectations for a drop of 42 percent.
Macau's GGR and visitation have been improving since quarantine restrictions with Mainland China were eased. However, spreading local outbreaks on the Mainland are a cause for concern, Bernstein said.
Visitation for the first week the border reopened up to Oct. 27th saw 47,000 arrivals and departures, which is 9 percent higher than the September average and 75 percent higher than August.
The single-day volume of visitors went up to 30,000 at the end of last week and 30,512 visitor arrivals were recorded last Friday (29 October).
The Macau Government Tourism Organisation said as restrictions were eased it began a marketing campaign through Chinese social media channels to promote Macau as a safe and quality destination.
The MGTO said it continues to dedicate strong efforts to promote the destination online and spotlight mega events as well as continuing with its special offers.
However, there is concern over further restrictions due to ongoing efforts to contain outbreaks in China.
Macau has imposed travel restrictions on 21 cities or districts from 10 Chinese provinces due to new cases. So far, Macau's largest feeder market, Guangdong, has not been affected.
"We forecast Nov. GGR to be down over 60 percent vs Nov. 19 and expect improvement (which has just begun) to continue into December, but more significant travel impediment removals are not likely until next year," it said.
These are the resumption of online issuance of individual visit scheme visas and group travel visas.