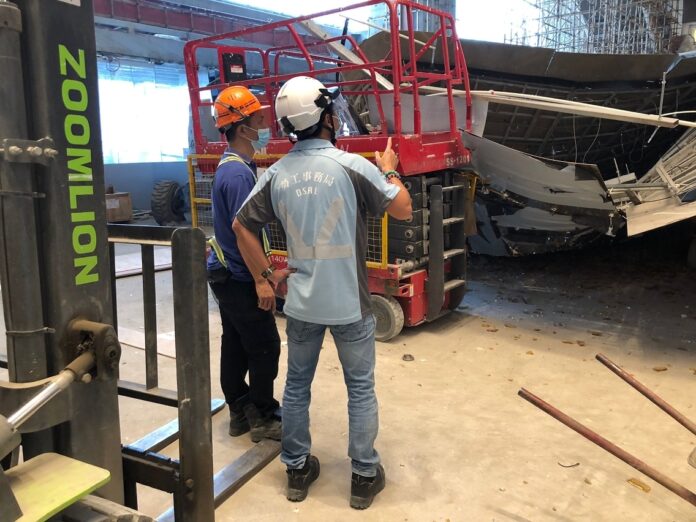 Macau's Labour Department said it's continuing to investigate an accident at a Galaxy Entertainment Group construction site that injured five workers.
The Department said initial investigations showed that the five were working underneath a false ceiling on Saturday when it suddenly collapsed.
"The accident may involve engineering design or engineering quality issues, and the Labor Bureau will continue to investigate the cause of the accident," it said.
Five of the injured were cut or crushed. Two of the injured are now in hospital for observation, while the remaining three injured mainly hand cuts and have been discharged after treatment.
The Labor Bureau said it will assist the injured in following up the compensation for work-related accidents and provide appropriate assistance.
It said from January to September 2021, a total of 2,767 occupational safety and health inspections were carried out on construction sites, and 982 improvement suggestions were made. A total of 9 work stoppage orders were issued, and a total of 116 prosecutions were filed in 63 cases.
It didn't give specific figures for the gaming industry.