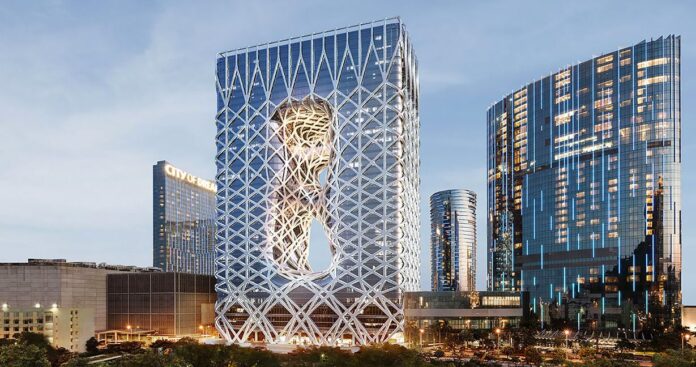 Melco Resorts & Entertainment said 4Q21 adjusted EBITDA almost doubled on tight cost controls, but revenue dipped due to a soft performance in the rolling chip segment and on Covid restrictions.
The company said adjusted property EBITDA was $94 million, compared with $53.4 million a year earlier. Total revenue was $480.6 million, down 9 percent from the same period a year earlier.
Melco's net loss narrowed to $159.9 million from $199.7 million.
"Covid-related travel restrictions continued to impact our fourth quarter operating and financial performance," Chairman and CEO Lawrence Ho said. "We have maintained strong cost discipline under these challenging times and are pleased to see improving EBITDA profitability across each of our geographies this quarter.|
On a conference call with investors, Ho said the market in Macau continued to be "range-bound" due to China's zero-Covid policy despite a strong Chinese New Year period.
"The Chinese policy is going to be very conservative this year with regard to opening borders… I honestly don't have a lot of hope that group or e-visa are going to be normalized before Hong Kong/ China [travel] corridor, meaning the Hong Kong / Macau border will be open," said Ho.
Melco operates City of Dreams, Altira, the Mocha Clubs and Studio City in Macau, as well as City of Dreams Manila and casinos in Cyprus, where it is building an integrated resort.
The company is spending $765 million in capital expenditures in 2022, with $650 million of that dedicated to the Phase 2 expansion at Studio City and on City of Dreams Mediterranean. Melco said its still on track to complete Studio City by the deadline of December this year, while the Cyprus IR is also on track for completion in the second half.
In the Philippines, City of Dreams Manila saw operating revenues of $83.9 million, up from $63.8 million a year earlier. It generated adjusted EBITDA of $34.6 million, jumping from $16.8 million, helped by an improved performance in the mass market table games and gaming machine segment. It was the strongest performance since the pandemic began.
"Gaming volumes reached 90 percent of pre-Covid levels and we're hopeful for further normalization going forward," Ho said.
Casinos in Manila returned to operating at full capacity from March 1st and Melco executives said the casino floor had extremely busy. The Philippines is open to fully vaccinated travellers, however, visitors from most of the country's traditional source markets are unable to visit without facing quarantine on their return, which will dampen demand in the short term.
Melco said it had closed down its online PIGO operation, known as Live Shots from Dec. 1st for maintenance. It gave no further details and analysts did not ask executives on the conference call.