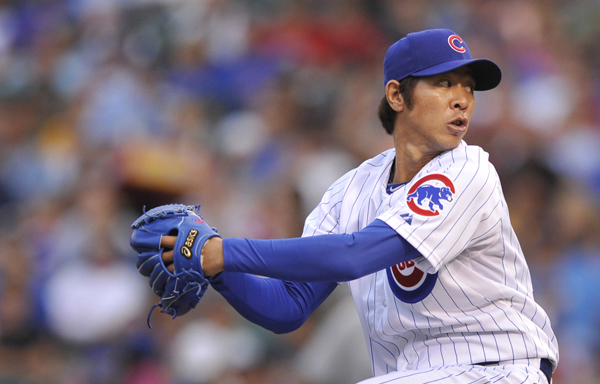 The possibility that Japan might legalize sports betting for popular sports like professional baseball and soccer exploded into the public view on Wednesday with a scoop carried in the Financial Times.
According to the report, the "government" (no particular government agency was named), commissioned a secret report from Dentsu last summer to examine the issue of legalizing betting on major sports in Japan. Dentsu made its report in September and, according to the FT, internal discussions have been proceeding about the possibility of making legal changes.
The FT report also noted that several voices from the private sector have recently lobbied for this change, most notably Rakuten—through the Japan Association of New Economy—which argued in December that the ban on sports betting should be lifted.
There were also some interesting numbers presented in the FT report. For example, it noted an estimate from mobile developer Mixi that if baseball and soccer were added to the racing industries already permitted, then the Japanese sports betting market might be worth about US$65 billion per year.
It also stated that illegal sports betting and online casinos hosted overseas is already a market with a turnover of about US$40 billion per year.
The legalization discussions seem to be emerging at this juncture largely because many sports teams have suffered major financial damage as a result of the Covid pandemic.
Joji Kokuryo, managing director of Bay City Ventures, tells AGB Nippon that "the Nippon Professional Baseball League and J-League have definitely struggled with their checkbooks since Covid-19 hit Japan. The Central League in NPB, the most popular sports league in the country, saw attendance drop 78 percent in 2020. Considering that ticket sales and related F&B sales make up more than half of a team's total revenue, this drop is critical."
He adds, "Even today, attendance is generally limited to either 5,000 or 50 percent of capacity, and teams that are in areas where the state of emergency is in place must play their usual packed Japan Golden Week games with no one in attendance."
It is possible that the Japanese government's heightened interest in sports betting may also be connected to the explosion of the industry in the United States following the May 2018 Supreme Court judgment which struck down the Professional and Amateur Sports Protection Act of 1992.
The FT report suggests that sports betting could be deregulated in Japan as soon as 2024, but it doesn't discuss what is likely to be the biggest roadblock—opposition from the general public.
Kokuryo notes that "sports betting has always been a taboo in Japan," and a glance at the ferocity of the battle over IR development ought to give pause to those who expect an easy acceptance of major policy changes.
The FT speaks of changing attitudes in Japan, and while that may be true of some government policymakers, it's not necessarily the case for the wider community.
Indeed, Kokuryo observes that "it is also noteworthy that the private entities in favor are rather new progressive IT companies. Along with the political and social hurdles, convincing the more conservative team owners such as the Yomiuri Group will be another challenge. Japanese sports teams are also mostly all owned by corporations rather than individuals, creating a much more difficult path to agreement to move forward with sports betting by the teams involved."
The FT report, therefore, should not be regarded as a decisive moment in the history of gambling in Japan, but simply as the public emergence of a long-suppressed debate. (AGB Nippon)