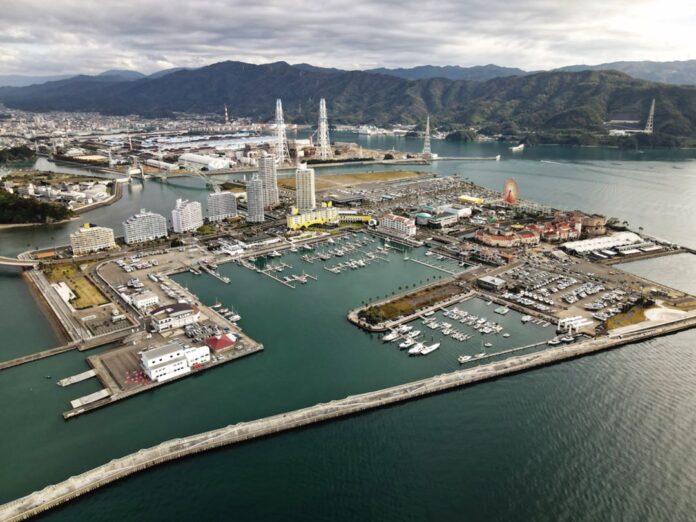 Clairvest Neem has rejected allegations that its financing plan for a failed bid for an integrated resort in Wakayama was "unclear" and said it will continue to look for opportunities in Japan.
In an open letter, the company said it was officially closing its office in Wakayama after the prefectural assembly voted narrowly to reject its plan for an integrated resort, but said it would keep an office in Tokyo. 
Defending its financing plan, the company said it has signed a basic letter of intent on financing with 10 companies for more than 550 billion yen. It also points out that the arranger is Credit Suisse, which is one of the world's leading financial institutions.
Clairvest said that Credit Suisse had helped it to prepare a High Confidence Letter, setting out the feasibility of the financing plan. Parts of the letter had been disclosed to the prefectural assembly but not all as it had not yet been approved by the government.
"We were convinced that the certainty of financing for the realization of the Wakayama IR is 100 percent, but maybe because of our lack of explanation we have not been able to provide an understanding of the certainty and I regret we have reached this result," it said.
The withdrawal of Wakayama from the IR licensing process, leaves just two cities moving forward to bid for one of three licenses. Osaka, partnered with MGM Resorts and Orix Corp and Nagasaki, along with Casinos Austria, have already submitted their bids to the central government by the April 28th deadline.
Despite there being fewer candidate cities that licenses available, some industry observers are still not convinced that both will come out with a winning hand.
The Wakayama government chose Clairvest as its partner in Summer last year. The company's proposal consisted of a facility of approximately 569,000 square meters in total size, including international conference halls, exhibition halls, restaurants, accommodation venues, and a casino.
Governor Nisaka estimated at the time that the opening of the IR would create about 14,000 new jobs in the prefecture and have an economic spillover effect of about JPY260 billion on an annual basis. The projection is that the Wakayama IR will draw about 13 million visitors per year, of which about 3 million will be foreign nationals.
Clairvest, however, was not the favored bidder. Its proposal was scored at 656 points out of 1,000 by the selection committee in its report completed on April 30, while the other operator in the race at that time, Suncity Group, had scored a far superior 720 points.
Suncity abruptly pulled out of the race in May.