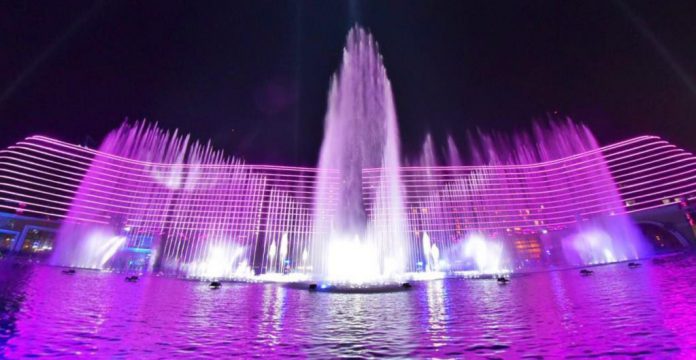 Japan's Universal Entertainment has been upgraded by Fitch Ratings on expectations for a modest recovery in its Okada Manila property in the Philippines.
The ratings agency has raised the long-term issuer default rating to B- from CCC+. It has also upped the rating on its outstanding US dollar senior secured notes to B-. The outlook is stable.
Fitch says it expects IR revenue to return to about 80 percent of its pre-pandemic levels this year, before staging a full recovery next.
"UE's Manila IR business has not been operating at its full scale and has not been receiving a significant volume of international travelers due to the pandemic, with domestic customers driving the recent recovery," it said. "We will revise our forecast once there is a meaningful recovery in customer traffic and growth in revenue and earnings."
The Philippines reopened its borders to international travelers in mid-February and it has noted an improvement in visitation, although commentators have noted it will take time for travel to recover given ongoing travel restrictions around the region. The country's casinos began operating at full capacity from the beginning of March.
The ratings agency said it currently has a "neutral" view on Okada Manila's plans to gain a NASDAQ listing through a merger with special acquisitions company 26 Capital Acquisition Corp. It said
Fitch said it also has a cautious outlook on the group's amusement-equipment segment due to uncertain market demand and a delay in machine replacement at pachinko halls. It also said there could be production constraints due to the global chip shortage.
The firm sees revenue in this segment returning to 2020s levels this year, which was the highest in the past four years. 
Tiger Resort, Leisure & Entertainment (TRLE), which operates the Okada Manila, has seen an improvement in its gaming revenue and has said it expects to commence a full launch of its online gaming operations to patrons located in the Philippines starting from mid-April 2022.
It comes after the company obtained testing and compliance verification relating to the proper collection of casino taxes and licensing fees, anti-money laundering, and other systems.
TRLEI said it had already commenced a soft launch of its online gaming platform in April 2022 and plans a full launch in mid-April.
The company posted a 17.6 percent surge in gross gaming revenue in 1Q22, reaching P6 billion (US$115.7 million) due mainly to a strong increase in VIP table games and mass table games performance. Said VIP revenue came in at P2.5 billion, up from P2.1 billion in the prior year. Mass table games were P1.5 billion compared to P1.1 billion in the prior year. Gaming machine revenue held steady at around P1.95 billion. However, the figure was down 14 percent sequentially as the government tightened operating restrictions due to the Omicron variant.
Universal Entertainment Corp itself swung to a positive net income of JPY10.9 billion ($84.3 million) for the quarter ending March 31, 2022.
Total first quarter sales (revenue) totalled JPY27.7 billion, up 89.1 percent from the prior year period in 2021.