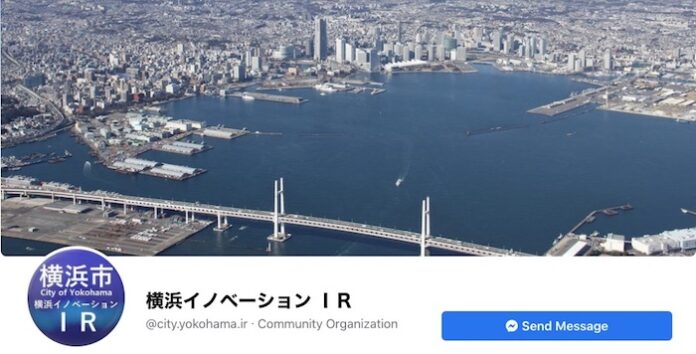 The municipal government of Yokohama took a small step forward on Thursday by launching a Japanese-language Facebook page to promote its IR initiative.
The page, called "Yokohama Innovation IR," gathered only about 20 "Likes" on its first day of operations, so it can be said to have been attended by little fanfare.
The first substantial content posted on the page was a two-minute video describing in general terms what is an "Integrated Resort," using footage of facilities in Singapore, Macau, and South Korea. The emphasis was on the non-gaming forms of entertainment that are available. The video did not include any mention of Japan or Yokohama.
The Facebook page also included links to the promotional website that the city government established in recent months.
By almost all accounts, the municipal authorities face an uphill struggle in trying to convince most local residents that the construction of an IR in the city is a desirable development. Many public opinion polls have shown 2-to-1 opposition to the city's plans.
A citizens' movement recently concluded a very successful campaign to gather enough signatures to trigger a referendum on whether or not the IR initiative should proceed. Mayor Fumiko Hayashi has publicly indicated that she would respect the outcome of that referendum should it go against her policy.
On the other hand, there has been some media speculation that the Yokohama City Council, dominated by pro-IR conservative politicians, might refuse to authorize the referendum in spite of the successful signature-gathering campaign and the mayor's comments.