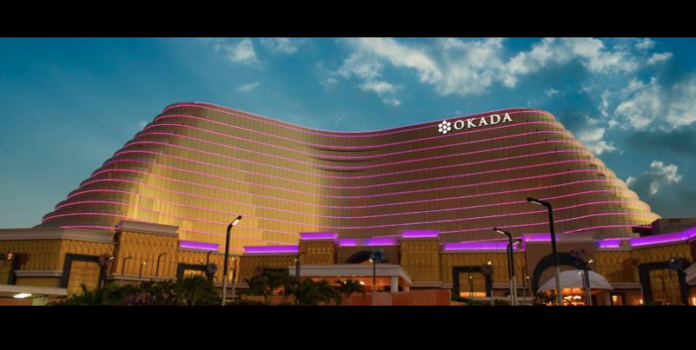 Universal Entertainment is planning to test U.S. investor appetite for the Philippines by listing the holding company for its integrated resort business in Manila.
The Japan-listed company said it has taken on multiple advisors in both the U.S. and Japan to help prepare for a listing on either the Nasdaq or the New York Stock Exchange some time in fiscal 2021. 
Universal, which operates Okada Manila through its Tiger Resort Leisure and Entertainment unit, said that business had been slow over the past year due to Covid-19-mandated restrictions. However, the group has used the time to cut fixed costs and reinforce marketing, which had been areas of concern. 
The group says those measures will stay in place and it will be better placed in the future in terms of profit margins.
The announcement comes as Q4 gross gambling revenue figures for the Philippines showed a strong rebound from the prior quarter. Total industry GGR, which includes bingo and electronic games, as well as licensed casinos, saw a 46 percent rebound from the prior quarter to PHP27.79 billion ($577 million).
Casinos in Manila's Entertainment City, where Okada Manila is based, reported GGR of PHP16.9 billion, up from PHP12.9 billion the prior quarter.
Although the borders are closed to international visitors, domestic tourism in the country has been strong. According to Dr Mario Hardy, CEO of the Pacific Asia Travel Association, spending by locals has risen significantly. 
Unlike many jurisdictions around Asia, Filipinos are allowed to enter the country's casinos, which enjoy strong support from the local mass market.
Despite the promising signs of recovery, there are issues facing the industry in the country, which could dampen investor interest.
China is making clear it will not tolerate overseas casinos seeking to target its nationals for gambling and the Philippines is believed to be firmly in those cross hairs. That's likely to mean a reduction in Chinese travellers once the borders do open and especially when it comes to the VIP market.
Competition has also been rising, especially in Manila, where operators have warned margins are being eroded. The capital potentially faces the opening of a further three casinos in coming years. 
Universal said it's mulling a listing to help further expand its integrated resort segment, which has become a core business for the group. The debut will be achieved through a Special Purpose Acquisition Company.