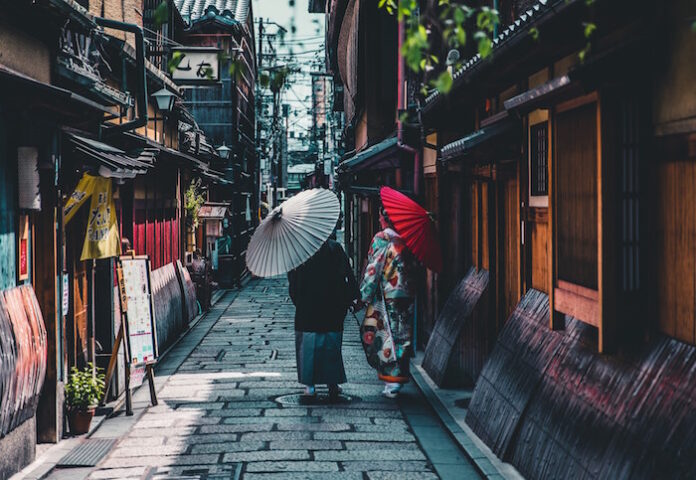 Japan is an unusual market in Asia, as while online gambling is illegal, the government appears willing to turn a blind eye and as a result business is booming.
As an unregulated market, there are no official figures, though the half-year results from Gamesys, which owns the Vera and John brand, give an indication of the potential. Its revenue from Asia almost doubled during the reporting period to GBP98.9 million ($130.2 million), which was a record. It doesn't give the breakdown for Japan alone, though it says there was "sustained momentum" from the jurisdiction, where it also recently launched its Intercasino brand. 
Figures from the pachinko industry also give a clear indication that the Japanese have a strong propensity to gamble. Although revenue from the ubiquitous parlours has been in decline in recent years, locals are estimated to spend about $200 billion annually on the past time. 
As a result, an increasing number of affiliates and operators are turning their attention to Japan. However, it's a unique market and European companies, which have managed to successfully replicate their brand's success in a neighbouring country, or North America are likely to find Japan is a more difficult proposition. 
AGB spoke with two European affiliates to gain their perspective on how they have tackled the Japanese market. 
"What European affiliates are experiencing in Japan is that while there are some similarities, the Japanese players demand a very different experience from affiliates," said Fintan Costello, Managing Director at BonusFinder.com "You can't just replicate what you do in other markets and expect it to work. At a very basic level, the design and layout of the website and then the level of detail required in educating the player and the reviews of the online brands must be modified and localised for the market." 
"On the flip side, it's the same for operators, with more and more brands looking for Japanese traffic the range of localisations we see is across the entire spectrum. You really need to implement a detailed localisation from the brand name to the design to local support and payment methods."
Costello said Japan has been a learning curve for the company, where it has hired local team members to ensure they are hitting the right tone of voice. 
"Our focus is solely on the player and ensuring they get the most from their experience so we guide players through the countless bonuses and offers that are out there to get them the best value for their total deposit," he said. "So far, we have received great feedback from both players and operators in Japan and we are excited to see what the future has to hold for the market."
Mary Ivanova – Affiliate Director at 7StarsPartners also stressed that without local knowledge companies entering Japan are likely to come unstuck.
"To succeed in Japan, therefore, a strong understanding of local tastes and inclinations is essential. That applies at every stage of the user journey, from payment methods to visual effects, and everything in between."
"For that reason, it's unrealistic to expect that simply replicating your European offering will bring results in Japan."
"However, in spite of the challenges associated with entering the jurisdiction, doing so remains a worthwhile endeavour for affiliates who take the right approach. It's an exciting market with a promising future, and those who are willing to take the required steps will reap the rewards there."
7StarsPartners said it has worked to localize website designs, and to provide gamification features that appear to the local audience. It also has a wide variety of regionally-oriented gaming content, as well as a dedicated customer support team. 
"We've already appealed to a broad range of Japanese-based players with the innovative brand, AlfCasino," she said. "It features live casino options, multiple versions of Baccarat, Dragon Tiger, dice games and an extensive suite of Roulette and Blackjack tables. We've also catered to the requirements of regional players by offering popular local payment methods such as Ecopayz, SticPay and Venus Point."
Ivanova said the company is in advanced discussions with a number of affiliates, many of which it has already begun to on-board.  
"Japan is a tough market to get right, but there's opportunities aplenty for those equipped to succeed."