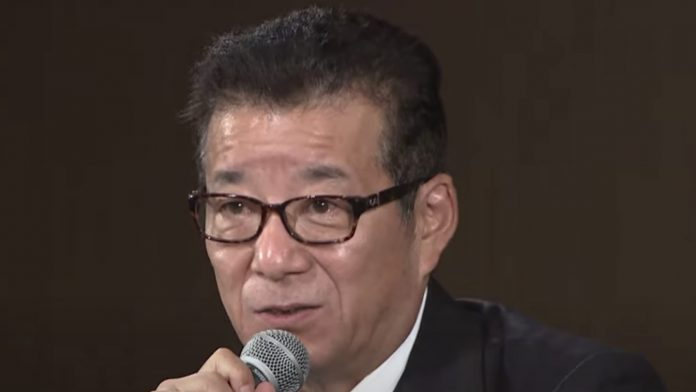 The prospects for the development of a major urban IR at Yumeshima, Osaka, took a sudden and unexpected turn for the worse after voters rejected the administrative reorganization proposals of the local leaders, and Osaka Mayor Ichiro Matsui announced his intention to retire from politics at the end of his term.
While Sunday's referendum was not directly related to the Yumeshima IR plans, it does exercise an enormous impact on the political fates of both the strongly pro-IR Osaka governor and mayor, as well as the movement that they lead.
The so-called Osaka Metropolis Plan has been the central policy plank of the Osaka Ishin (Japan Innovation Party) since its establishment. It called for the administrative unification of Osaka prefecture and city to create Japan's second "metropolis" following Tokyo. This has been portrayed by Osaka Mayor Ichiro Matsui and Osaka Governor Hirofumi Yoshimura as symbolic of the revival of Osaka's glory and a necessary step to reduce wasteful bureaucratic practices.
Osaka Ishin's original metropolis plan was narrowly defeated in a referendum in 2015, leading to the retirement from politics of the movement's young founder, Toru Hashimoto. On Sunday, a revised version of the plan was again narrowly (by less than 1 percent) rejected by the voters. This was a particularly bitter result because until the final week or so polling had shown the proposal heading for voter approval.
In the wake of Osaka Ishin's second failure to gain sufficient support for its signature policy, the party's leader, Osaka Mayor Ichiro Matsui, announced that he would finish out his current term and then retire from politics in April 2023.
These developments cannot but have a negative impact on Osaka's IR development, as almost every observer understands. It means that the men who established Osaka's IR plans and remain its greatest champions have suddenly become lame ducks, and the political movement they lead, Osaka Ishin, is now facing an existential crisis. They could very well be out of power in the spring of 2023.
Osaka Ishin's political opponents, which range from the national ruling party, the Liberal Democratic Party, to opposition parties such as the Japan Communist Party, are all expected to gain political ground as Osaka Ishin stumbles and perhaps falls. These forces include both lukewarm supporters and decided opponents of the Yumeshima IR plans, but even those in favor of the plans lack the drive and commitment of the current Osaka leaders.
It would be too much to claim that the Yumeshima IR plan is now dead. Both the incumbent governor and mayor are still expected to remain in office until April 2023, and that may be more than enough time to gain an IR license for Osaka and to lock their more reluctant successors into the plan. It is also true that the Yumeshima development plan has strong support from Osaka's big business community, and this will not be shaken by the referendum result.
Indeed, the initial response from the Orix Corporation, expected to be MGM Japan's main partner in the project, was to declare, "There is no change in our basic policy regarding the IR business. We will respond after taking into account the impact of the coronavirus."