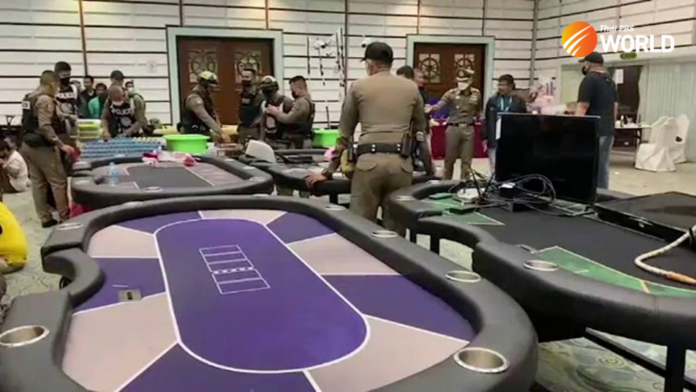 A top Indian casino investor, Chikoti Praveen, denies being arrested in Thailand after local media reported that he was among at least 83 Indian tourists arrested in Thailand for operating a makeshift casino in Chonburi.
According to The Times of India, the Indian Enforcement Directorate intensified its investigation into the alleged makeshift casino gambling in Thailand. Praveen admitted that he went to Thailand as a player, stressing that he was not the organizer of the event.
"Thai nationals Sitranan Kaewlor and Dev arranged the trip and provided a permission letter claiming to have a license for poker play. I seized the opportunity to network with international gamblers. So, I went along with my friends. We were not arrested by Thai police, who had only detained us. The court imposed a fine and allowed us to leave the country," claims Praveen, according to the report.
Local media previously reported that the arrested Indian tourists included politicians, a central bank chairman, and Big Daddy casino investor Chikoti Praveen. The tourists reportedly converted a convention hall in a Thai hotel into a makeshift casino, with gamblers from Hyderabad flown in on 'gambling and tourism' packages of THB50,000 – including airfare, food, accommodation, and transport. Dealers and gambling equipment were also shipped in from India, and the makeshift casino live-streamed the gambling sessions via CCTV cameras to Hyderabad.