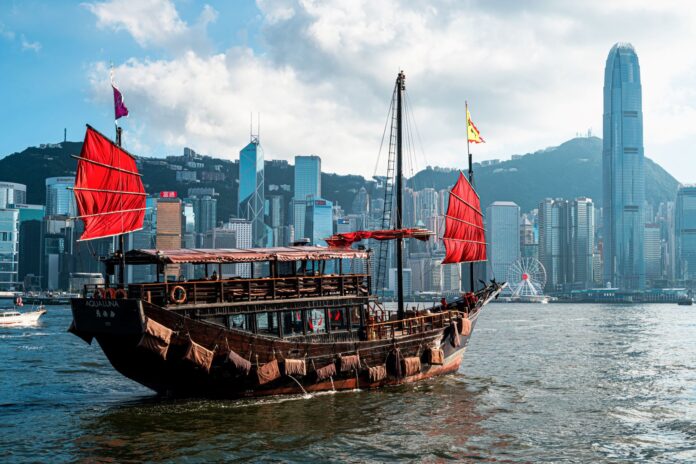 Ratings agency Fitch has affirmed its Hong Kong outlook at 'AA-', with a stable outlook, estimating that the SAR's economy will rebound by 4 percent this year.
The rebound follows a 3.5 percent contraction last year.
The group notes that 'we believe the economic recovery will endure well into next year', estimating 3.5 percent GDP growth in 2024.
The group does point out that the budget deficit remains high, only expected to narrow 'gradually to about 3.7 percent of GDP in FY23', down from 7.3 percent in 2022. 'We expect the budget to revert to balance during FY24, as the economy recovers and fiscal policy settings broadly return to their pre-pandemic trend', note the analysts.
Currently the SAR is sitting on fiscal reserves amounting to 'nearly 30 percent of GDP'.
But it does point out that 'general government debt of 53 percent of GDP largely comprises exchange fund instruments used to manage Hong Kong's linked exchange-rate mechanism with the US dollar'.
The last has been a matter of contention, as Hong Kong struggles to keep up with the strong rises in the USD recently, prompting calls to remove the peg between the two currencies, or face eventual HKD deflation risk.
One thing the group does point out is that 'strict border controls and pandemic measures that persisted long after most of its peers, combined with shifts in governance practices since 2019, have damaged the city's image as one of the world's pre-eminent business hubs, in Fitch's view'.
Emigration and the loss of foreign multinationals that previously used Hong Kong as a hub has also negatively contributed.
The group notes 'it remains to be seen whether the territory will be able to fully restore to its pre-pandemic business dynamism and competitiveness as a global commercial hub in a world that appears to be gravitating toward greater geo-economic fragmentation'.