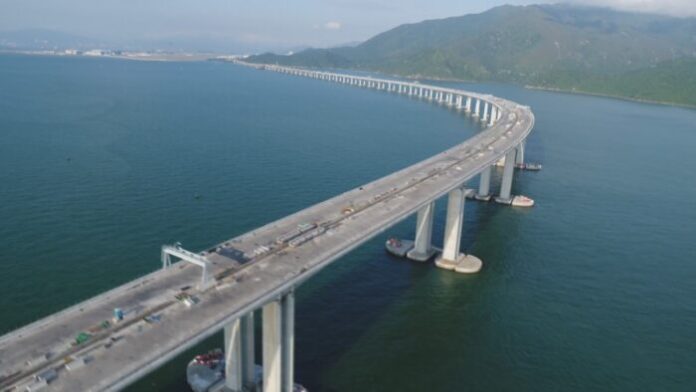 The Greater Bay Area project faces significant challenges in achieving full integration, which will limit the economic benefits, Fitch Ratings says.
The project, outlined by Beijing in 2017, aims to create a giant trading block, encompassing nine southern Chinese cities and the Special Administrative Regions of Hong Kong and Macau.
Fitch points out that due to the "one country, two systems," approach enshrined in the basic law of both Hong Kong and Macau, it will be necessary to preserve three distinct legal systems, currencies and capital account regimes until at least 2047. 
"This constitutional underpinning will naturally constrain the GBA's economic integration potential over the coming decades, as it will limit policymakers' ability to harmonise regulations and introduce unfettered movement over the factors of production," Fitch says. "In this regard, the GBA will fall well short of an integration project such as the European Union (EU), which aspires explicitly to a "single market."
Fitch points to academic studies which quantify the economic gains from the EU single market program at boosting gross domestic product by 2 percent to three percent. Given the GBA will be a less integrated model, economic gains will be at maximum 2 to 3 percent it says. 
However, longer-term Fitch notes that there are clear economic and commercial benefits for both SARs from integrating into China's larger and more dynamic market.  
"If implemented successfully, GBA integration will create a larger market to spur employment and growth opportunities for enterprises and residents in both SARs."
Under the plan, Macau is targeted with developing a world-class tourism and leisure centre. It is also tasked with boosting economic and trade ties between China and Lusophone countries, as well as diversifying its economy.
For the latter, Macau is aiming to develop its financial sector, including the development of an offshore bond issuance and trading platform for Mainland China. It is also supposed to establish a renminbi-denominated stock exchange. 
Analysts have said the GBA project will benefit Macau, not least because of the major infrastructure projects being undertaken that will improve connectivity to the SAR.
Fitch notes that Hong Kong and Macau in December agreed to raise quotas for private vehicles travelling across the Hong Kong, Zhuhai, Macau Bridge, while there are also plans for quota free northbound travel to Guangdong.
Further boundary crossings have been added to streamline travel, including control points between Macau and Zhuhai. 
Macau also plans to extend its light rail to a key border-control point, which will allow connectivity with China's high-speed rail network.