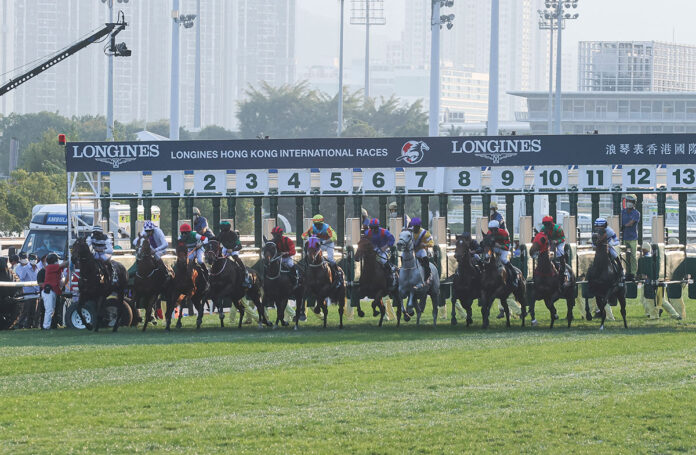 The Hong Kong Jockey Club (HKJC) is upping its prize money and incentives for the 2022/23 racing reason to its highest ever levels, totaling HK$1.6 billion (US$206.5 million), as it attempts to stay ahead of competing racing jurisdictions. 
HKJC CEO Winfried Engelbrecht-Bresges said the increase was necessary as there has been increasing competition to source good horses from around the world, particularly Australia and in the Gulf. 
"With various kinds of COVID-19 measures including overseas travel restrictions, it has made it difficult for Owners and Trainers to go to the sales to source horses for two racing seasons, said Engelbrecht-Bresges.
"Furthermore, we are facing an increased competition to source good horses due to prize money increases around the world, especially Australia which is the main source of our bloodstock."
"The popularity of overseas racing syndicates, which are less willing to sell horses, as well as the highly competitive power from Gulf countries are also making the issue harder," he said.
Engelbrecht-Bresges says they have had a complete review of their prize money and bonus structure and have decided to make a continuous investment into the future, which will see significant increases in prize money across the board, particularly for certain distance categories.
Races that will see benefits of the increased prize money include the Longines Hong Kong International Races, the G1 Queen's Silver Jubilee Cup, and the 1200m G1 Chairman's Sprint on FWD Champions Day.
Prize money for Group 2 and 3 contests have also been lifted by around 5 percent.
"The Club is committed to making the strategic investments to prize money and the incentives system, as well as to our racecourses and training facilities, to provide an attractive value proposition for Owners to invest in high-quality horses," Engelbrecht-Bresges concluded.
"It is also a reflection of our confidence in Hong Kong racing and will help the customer experience and protect the upward trend in betting duty, which has increased over the past 10 years to a record HK$23.8 billion last season."