A total of 23 members of an alleged betting syndicate have been arrested on suspicion of fixing football games of Hong Kong Premier League, including a coach and 11 footballers from the same team. The case is believed to be the biggest crackdown on match-fixing in recent years in Hong Kong.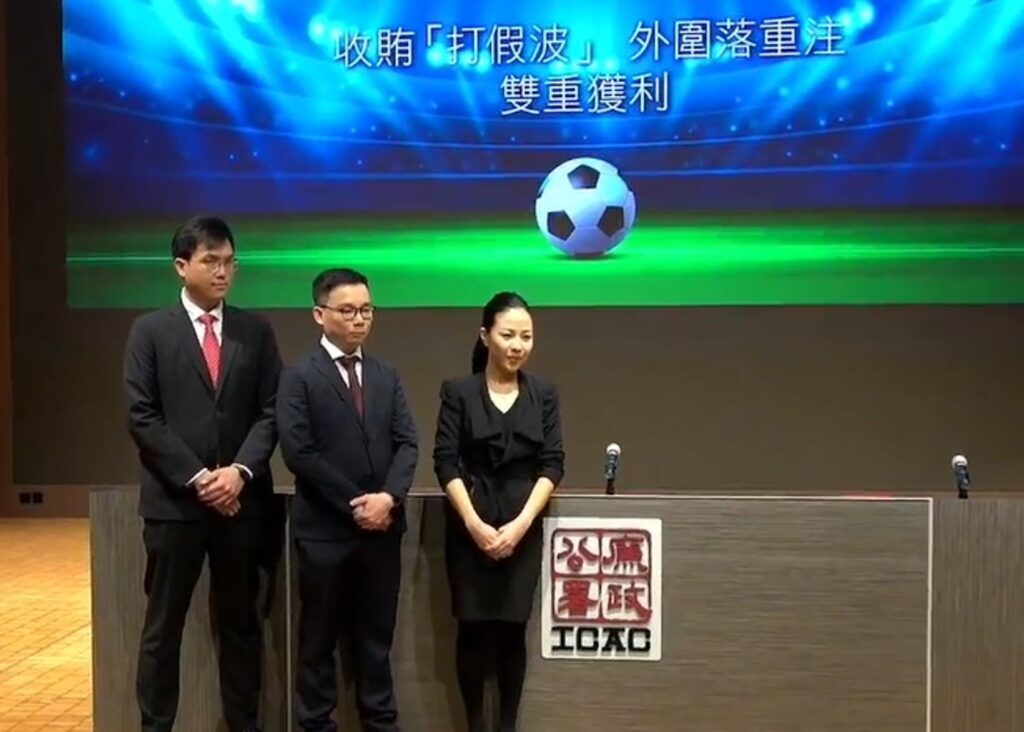 According to local media, South China Morning Post, the Independent Commission Against Corruption (ICAC) has alleged that a team in the first division of the 2022-23 season received bribes to manipulate results for bookmaking and gain profits from illegal football gambling.
The ICAC announced these findings on Tuesday.
The investigation body believes half of the football team is suspected of involvement in a bookmaking syndicate which may have taken three main strategies to manipulate the outcomes of games: making players underperform, controlling the score, and adjusting bets to exploit changing odds.
Chief investigator Allen Leung Wing-hang said that, before a match, members of a betting syndicate approached players and coaches to negotiate game-fixing.  During the match, bettors allegedly signaled to players with exaggerated gestures, such as adjusting their socks or the hoods of their jackets.
Following the match, players were rewarded based on their performance, with potential payouts amounting to thousands of Hong Kong dollars. In addition, some players may have bet on the match, note authorities.