Wynn Resorts has revealed the 'design vision' for its planned integrated resort in the United Arab Emirates sheikdom of Ras al-Khaimah. Named the Wynn Al Marjan Island, the resort is being developed with local partners Marjan LLC and RAK Hospitality Holding LLC.
The UAE's first casino has been the cause of much debate, with the emirate's Tourism Development Authority even creating a specific division for the regulation of "integrated resorts in the emirate".
While authorities have been hushed about whether Wynn would actually be able to operate a casino, a company release confirms it will have 'a gaming area' and that the resort will offer 'abundant and layered experiences'.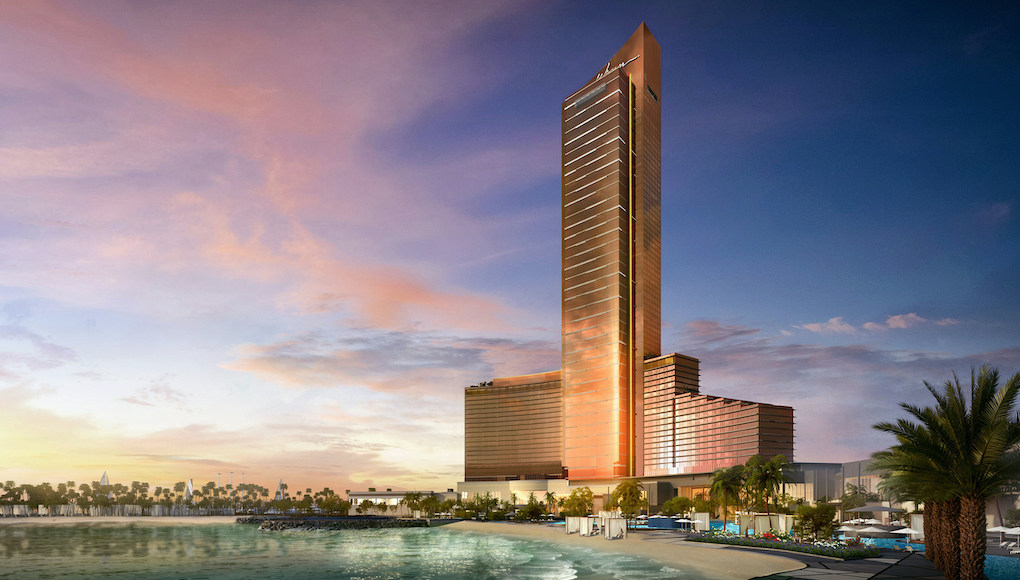 The total cost of the project is estimated at $3.9 billion, according to Wynn, noting that the IR 'will transform and accelerate the Emirate's rise as a major global tourist destination'.
Wynn Al Marjan contributes some 1,500 'lavishly styled rooms, suites and villas', which will increase room supply by half on the island, one which is looking to have 8,000 rooms within seven years.
Speaking about Wynn Al Marjan, Wynn Resorts' CEO, Craig Billings, notes "I am incredibly proud of our design and development team's ability to impart our legacy of rich, thoughtful design into a sun-soaked beachside resort that will delight customers, new and old.  We look forward to opening Wynn Al Marjan Island in early 2027".