Non-fungible tokens, or NFTs, are increasingly finding their way into the gaming industry – with multiple practical-use cases that go beyond the typical perception of the stylized ape images selling for absurd amounts of money. Insiders point out that this new tech is drawing the younger generation into the iGaming industry – giving them something more relatable than the traditional gambling storyline, and valuable takeaways.
"The iGaming industry has been struggling to attract younger players," notes Lucie Kadlecova, Chief Marketing Officer for Aviatrix.
"NFTs are one great way to attract this younger audience, they know about the tech and if you offer them something more than a simple slot game, they are more likely to come to your (online) casino, to your game and then come back".
This extends beyond just the immediate game play.
"You can use the NFTs for player retention and loyalty purposes," notes the CMO, as the company creates NFTs for the players, based on the company's own blockchain, and "the more they play, they gain experience and can later trade the NFT as well […] they get more out of the game than playing, enjoying and winning".
A key aspect of this is tapping into the sense of community which has developed in the online world. In particular, due to the COVID lockdowns, netizens and punters are seeking online interaction, a sense of belonging – something that NFTs could provide.
"Casino players often feel a bit alone, sitting in front of a screen, playing by themselves. With the NFTs we create a feeling of community," she notes.
Kadlecova gives the example of a recent crash game the group is offering, which allows players to see and interact with each other, "making you feel that you're part of a bigger community". Players can identify each other by their NFTs, oftentimes avatars – something used from the iGaming world to metaverse walkthroughs of top fashion shows.
While NFTs come in a wide range of forms, from digital art – such as the Bored Ape Yacht Club intellectual property, which has been widely publicized – to music, to avatars, even to tokens that essentially act as gaming chips – users are still trying to understand why they're relevant.
But the proof is in the pudding, with Statista predicting NFT revenue to reach $1.6 billion this year, with an annual growth rate of 18.55 percent – with market revenue reaching $3.16 billion by 2027, and an expected 19.31 million users the same year.
Blockchain benefits
"The huge pain that every blockchain project has is they need to educate the community about wallets. The user experience is a bit complicated for the moment still. We need to understand that blockchain is our future," notes Valentin Alekseev, head of partnerships for game developer Crypton Studio.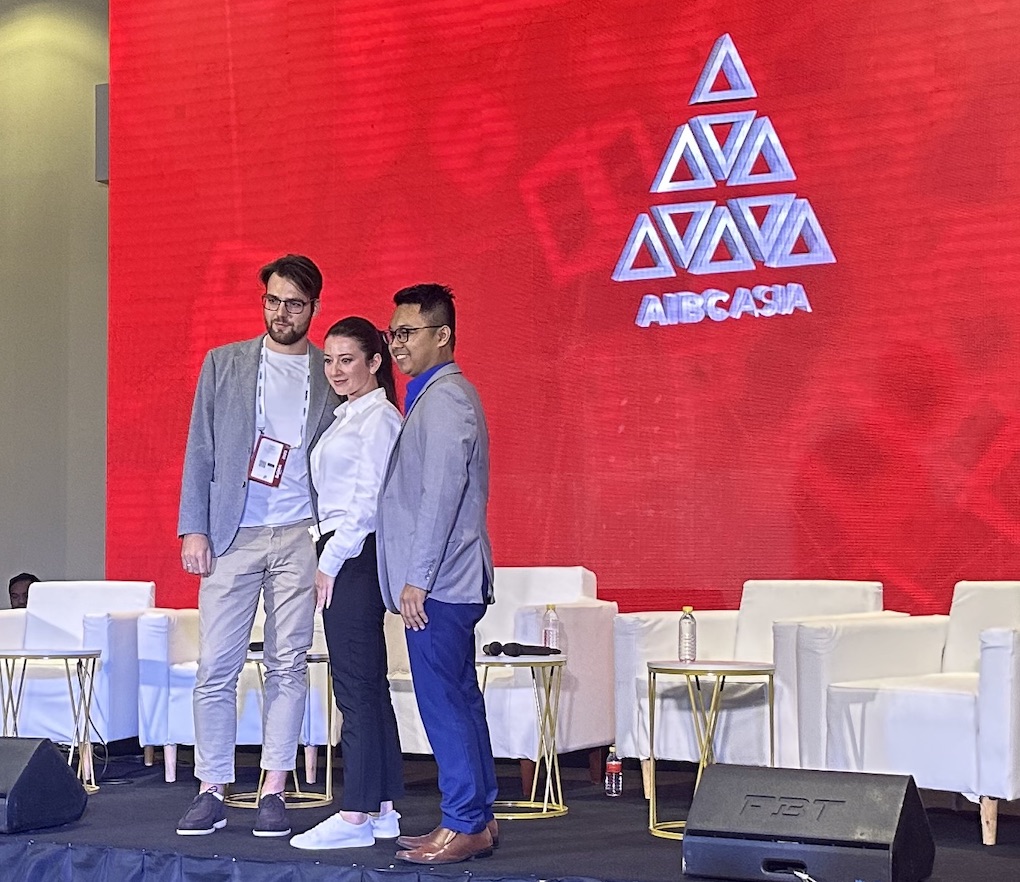 Wallets provide the storage of the NFTs, much like they do for cryptocurrency – all based on the blockchain. And as users worldwide become accustomed to the idea of digital payments – such as ApplePay, WeChat Pay and many others – adoption should be a short step away – at least for older generations not yet clued in to the changes.
Alekseev notes that many major companies are using blockchain for their day-to-day activities, without users being any the wiser. And if users are clued in to how everything works, they stand to benefit more – in particular with iGaming.
"If we are able to educate usual players of casino games into the benefits of NFTs, they might be more eager to adopt them outside of the iGaming sphere as well", notes Kadlecova.
The key to understanding NFTs, notes Alekseev, is knowing its link to blockchain – a decentralized ledger that stores information and is selectively accessible depending on your access scope.
"There is a huge amount of potential to use the blockchain in everything. We only need crazy genius creators that bring ideas to developers, and we implement them," states the game developer.
And much like cryptocurrencies' rise in the online gaming sphere, NFTs are now here to stay – with the sky as the limit as to how they can be applied, and how companies aim to maximize the user experience by leveraging blockchain tech. Even governments are shifting into the space, as they see the benefits of digital currencies and blockchain.
It appears that these bored apes now have something to be excited about.
Kadlecova and Alekseev made their comments during a panel at Sigma Manila.