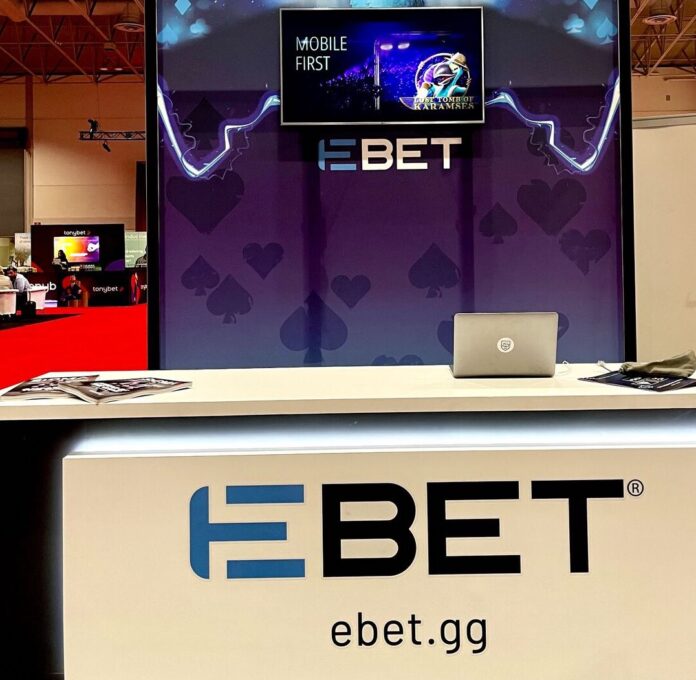 EBET announced a corporate restructuring and profitability plan to reach a positive EBITDA this month, including layoff of half its staff and shifting away from esports.
EBET says it taken significant measures to become EBITDA positive in August 2022.
The measures taken to enhance the profitability of its newly acquired iGaming assets as well as its existing eSports products include:
Re-aligning resources to escalate and expand its focus to iGaming; Optimizing the efficiency of marketing campaigns; Generally reducing the operating costs of the business; Reducing investment in non-revenue-generating esports products; Elimination of non-material contracts; Reducing the total number of employees and contractors by approximately 54 percent.
EBET intends to grow in new geographic markets, expanding to Brazil and anticipate approval and receipt of Netherlands and Ontario (Canada) gaming licenses in fiscal Q1 2023 (Oct-Dec 2022).
Additionally, the company will be launching a major site upgrade for its flagship brand Karamba, which is expected to have a significant positive impact on new customer signups as well as retention.
The company will also be releasing its new affiliate platform, eaffiliates.com, which is designed to attract new affiliates as well as increase traffic from existing affiliates by providing detailed conversion tracking.
The revenue for the 3rd quarter ended June 30, 2022 was approximately $18.2 million with a gross profit of approximately $7.2 million.
As the company focuses on the profitability of the business, and continues to grow its EBIDTA positive run rate, it expects the revenue growth rate to decline in the short term, as it cuts unprofitable revenue.
As a result, the company does not expect to reach the previous fiscal 2022 revenue guidance of $70 million.
"We are on a current run rate to achieve positive EBITDA this month and feel that we have reached a major inflection point for EBET's business," commented Aaron Speach, Chief Executive Officer of EBET.
"I have never been this excited about EBET's future for our executive team and our shareholders. We are seeing significant scalable gains and look to continue the path to increase profitability and shareholder value. We encourage everyone to join us on our conference call today to discuss all of our exciting developments."