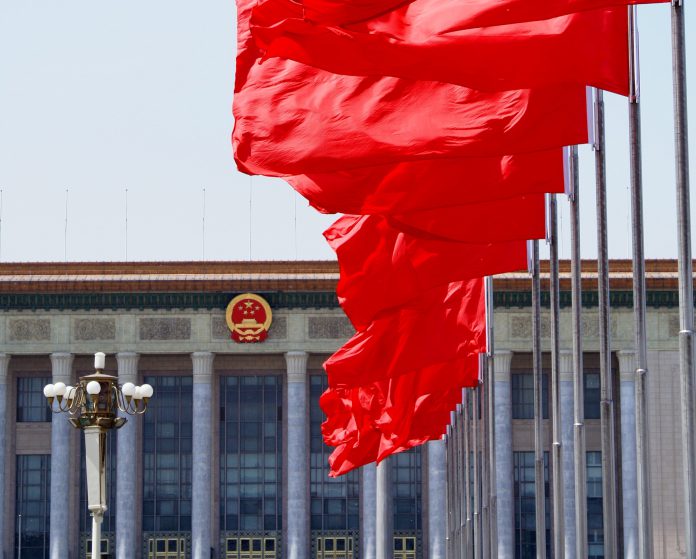 After years of increasingly acrimonious trade tensions with the U.S., China's latest five-year plan looks inward, focusing on boosting domestic demand and on fostering self-reliance in technology.
The outline of the plan, which lays out a blueprint for economic growth, was released after a four-day meeting in Beijing. It also focuses on the need for more quality growth, rather than development at all cost, recognizing an increasing maturity in the Mainland economy.
Beijing estimates that gross domestic product will exceed 100 trillion yuan ($14.9 trillion) this year, bouncing back to be one of the few global economies still in expansion mode after the shock of the Covid-19 crisis. 
"The country aims to realize sustained and healthy economic development on the basis of a marked improvement in quality and efficiency, with growth potentials to be fully tapped," according to a copy of the communique provided by Xinhua.
"The domestic market will become stronger, the economic structure will be further improved, and the innovation capacity will be significantly strengthened."
The emphasis on building domestic technology comes after Washington targeted China's Huawei, seeking to exclude its products from global 5G networks. U.S. President Donald Trump has also in recent months banned U.S. companies from using Chinese apps, such as WeChat.
The 14th five-year plan also puts emphasis on sustainable development and cultural and physical wellbeing, as well as a focus on expanding the influence of the Chinese culture and strengthening the country's cohesiveness.
The outline released on Thursday is short on actual detail, with the finer print only likely to emerge next year when the plan is approved by the National People's Congress. However, it sets out the broad brush strokes of the direction of the world's second-largest economy and its interface with the broader international community.
Axi chief global market strategist Stephen Innes told AFP that the "constant threat of disruption from Western interests spearheaded by the US administration" was driving China towards domestic consumption.
There was no mention in the communique about capital flows, which has been one of Beijing's major concerns of late and which has implications for Asia's gambling industry. 
It did however, note that China's social etiquette and civility will be further enhanced. 
"A significant improvement is expected to be made in people's intellectual and moral integrity, cultural and scientific qualities, as well as physical and mental health," it said.