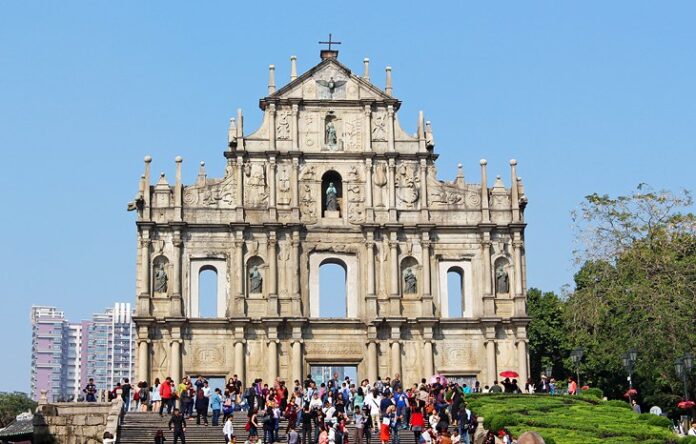 Macau has become a "bright spot" for China outbound tourism, which is expected to rise by 25 percent this year from 2020, Reuters cited state broadcaster CCTV as saying.
Despite the gain in numbers, tourism levels are "basically at a standstill" compared with their pre-pandemic levels.
A total of 25.62 million Chinese tourist trips overseas are expected to be made in 2021, CCTV said, citing an annual report on outbound tourism from the China Tourism Academy, part of the Ministry of Culture and Tourism.
That is up from 20.334 million in 2020, which was itself an 86.9 percent plunge from a year earlier as the coronavirus outbreak led to severe restrictions on global travel.
The pace of recovery in 2022 will depend on how other destinations handle tourism, the report added.
Macau is effectively the only destination available to outbound travellers from China due to strict inbound quarantine rules. Macau opened its borders with China last September, although travel has still only reached a fraction of its prior levels.
Before Covid-19, China was the world's largest spender on global tourism, with US$254.6 billion spent overseas in 2019, around one-fifth of global tourism spending, according to a report from the Economist Intelligence Unit.