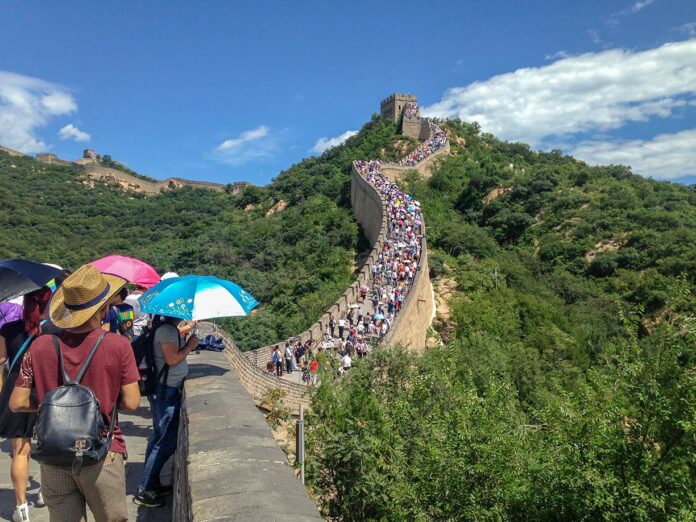 China's domestic travel was almost back to 2019 levels during the recent Ching Ming Festival and the pent-up demand to venture overseas once restrictions are relaxed remains intact, says Professor Wolfgang Arlt, CEO of the China Outbound Travel Research Institute (COTRI).
Over the holiday, which coincided with Easter, travel returned to 93 percent of its prior levels, although spending only reached 60 percent due to changing travel patterns and discounts.
Arlt said there had been a lot of special offers on accommodation, while many Chinese had chosen self-driving holidays, which pushed the overall spending down.
Speaking in an Asia Gaming Brief Face-to-Face interview, Arlt said a trickle of outbound travel is rapidly likely to become a flood once the gates are fully opened.
"More than ever," he said, referring to the demand for overseas travel. "Like everybody, people are sick and tired of having to stay home and especially in China. The pandemic has been over since May last year for them. They've had very few cases, so for the Chinese they are not afraid to travel."
Before the pandemic, China's outbound travel market was tipped to reach more than 200 million trips by 2020. The segment is the most important for the integrated resorts that have sprung up around Asia, offering luxury amenities along with gambling.
However, over the past year, Beijing has also stepped up its rhetoric against capital outflows and jurisdictions seeking to lure its nationals to gambling resorts, raising concern as to where the Mainland tourist will venture once travel is possible.
Arlt said he believed Macau would be a key beneficiary in the short term as it's not viewed as outside of China. However, he also downplayed the impact of the campaign on the decisions of the average traveller. 
"If you are a public servant, or you are in a close relationship with the government you might be more careful because you will be under more surveillance and it's not politically correct," he said. "We'll have to wait and see. This is a campaign and like all campaigns eventually it will be over, like most campaigns in China have been in the past."
"For those who have money to gamble from their private enterprises I think they will be less put off by this because they think if anything goes wrong I will just pay a fine."
Arlt said there may be a temptation to travel to more remote jurisdictions, such as Kathmandu in Nepal, to avoid Chinese government scrutiny. However, he said Beijing's key concern is the outflows due to the online gambling market. 
For our full interview with Professor Arlt, offering more insight on China's key outbound travel market, tune in on Friday to our Face-to-Face series.